How to Write a Professional Mission Statement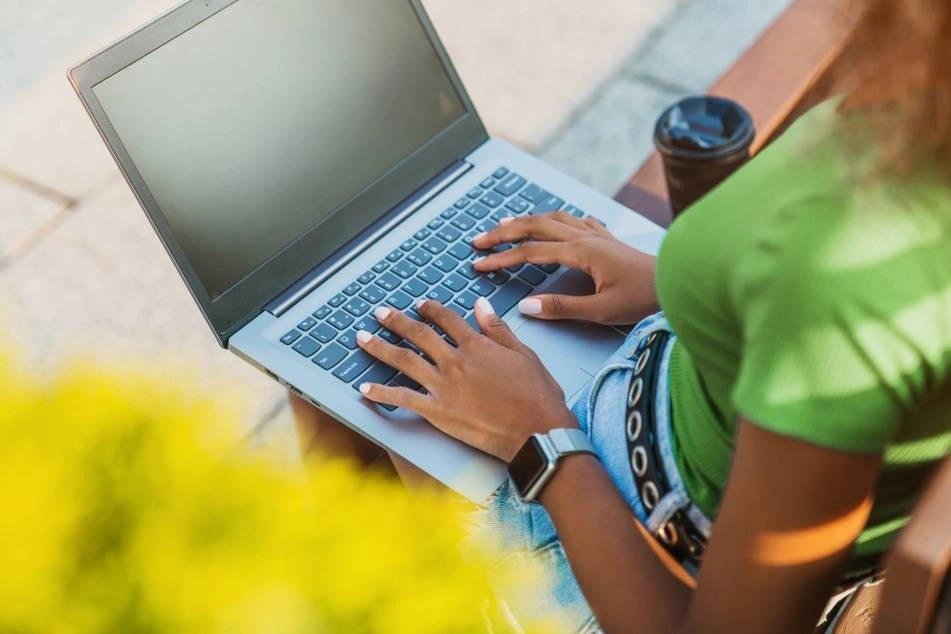 Does the idea of writing professional mission statement seem daunting? It doesn't have to be! The term "mission" comes from an Old French verb meaning "to release" or "to send." When you create a mission statement, you're simply "releasing" or "sending out" a declaration of who you are, to yourself and to others.
Below, we walk through everything you need to know about writing your own professional mission statement (with examples!).
Why you need a professional mission statement
Many of us have heard of a personal mission statement. It is very similar to a professional mission statement in that for both, you have to reflect on your values and create a statement that is authentic and honest. Both also reflect a direction for your attitude and behavior.
Where the statements differ is in scope and audience. A personal mission statement is often broader (e.g. "to be true to myself") than a professional mission statement and is designed exclusively for your benefit. However, your professional mission statement demonstrates what you are seeking professionally to benefit the organizations you want to work with, while also helping you remember what kind of work, cause, or field is most interesting or important to you.
Writing a professional mission statement
Concise, actionable, and memorable, a professional mission statement (or PMIST for short) lets you and the reader know what you "stand for," what you are heading towards, and what you hope to achieve in your career.
Once you have a PMIST, you can note it in your cover letter (to introduce your primary objective to the reader), mention it on your resume (to demonstrate how you can deliver value to a potential employer), and even use it while preparing for interviews (to center yourself on what you're seeking from your next role).
For example, if you lead with a PMIST at the top of your resume, it becomes a powerful way to engage a potential hiring manager and provides a focusing element for the rest of the piece. You brand yourself as a candidate who 1) can synthesize several key ideas, 2) knows what they want professionally and 3) understands how their experience and interests can benefit an organization. In this age of quick resume reviews, the inclusion of an intriguing PMIST can help guarantee a longer reading.
Examples of an effective PMIST
Here is a format that works well for a PMIST. "To combine/synthesize/integrate/leverage (or similar verbs) my experience in [EXPERTISE] with my interest(s) in [IDEAL FIELD/ROLE)] to [ACTION VERB] for [TYPE OF ORGANIZATION]."
So a sample PMIST might read: "To combine my experience in community service with my interest in activism to lobby for a progressive global cause."  This format demonstrates to the reader that you know what interests you and that you are seeking to use those skills in a way that benefits the employer.
My personal PMIST is: "To integrate my experience in devising client solutions with my interest in fostering career development to coach students/alumni within a dynamic, NYC-based, higher education institution." This PMIST leverages my pre-career counseling experiences in sales, marketing, advertising research, and executive recruiting and shows how I can apply them within a similarly client-service oriented environment.
You don't need to have experience in the "interest" element of your statement, as long as you can justify why you'd like to work in that certain field/role. In fact, I recently used my PMIST to make a career transition by placing it at the top of my resume to highlight how my previous work experiences would allow me to be effective in a career-counseling role.
Crafting your own PMIST may require a bit of tweaking depending on your particular target audience. One technique that may be helpful in determining what descriptive words will best reflect your values is to jot potential options on notecards and mix and match various combinations until you find a union that resonates.
In developing a PMIST, you can define and clarify your professional values, which can only help in building your career. If you're in a non-traditional career, an effective PMIST hones in on the relationship between your objectives and the benefits your background provides to an organization, which is what the "career courting" process is all about.
***
Having trouble managing your professional materials during the job search? Check out guide to writing the ultimate nonprofit cover letter for help landing the social-impact role of your dreams.
About the Author | Amy-Louise Goldberg is a certified Executive Coach and Career Counselor at NYU Polytechnic in Brooklyn, New York. She was an executive recruiter for 19 years and has an MBA from the Kellogg School.