How I Made the Leap from Full-Time Teacher to Freelance Writer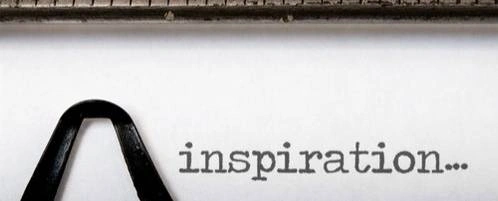 We know many members of our community are cultivating side hustles and exploring freelance opportunities as they build purpose-driven careers. Here is a story of how one person made it happen.
At this time last summer, you would have found me at the back of a classroom in a Baltimore City public school, shushing a group of talkative students as some Disney movie blared from a faulty projector.
My second year of teaching middle school had come to a close, and I was full of wonder as to how I ended up so far from my creative aspirations, a frustration many of my colleagues shared. We desperately loved the students and our school communities, but we often struggled to balance our art with our extremely demanding careers. After talking with a friend in New York who had successfully quit his job to pursue a career in freelance writing, I was inspired to forgo my bi-weekly salary and health benefits to do the same.
Financial realities of freelancing
After the glow of, I can do whatever I want!, subsided, panic arrived in waves. Most of my concern centered around money so I pursued many interesting (and admittedly bizarre), ways to bridge the gap between unemployment to self-employment.
The first step to be a successful freelancer is to make sure you have enough funds to live on while you send out pitches, polish your portfolio, and respond to job listings. I survived by participating in medical studies around the Washington D.C./Baltimore area, babysitting, and managing the kids room at a local gym. While I was busier than ever and at times struggled to make ends meet, I was content because I knew my juggling act would eventually lead to creative self-fulfillment.
Questions to consider: Before quitting your full-time job for freelance, ask yourself if you're willing to take on odd jobs as you try to build up your freelancing career. Are you okay with babysitting or waitressing, for example? While these jobs aren't necessarily glamorous, they provide the freedom to work on your other projects after hours.
Landing my first gig
During my time between jobs, I scoured various freelance websites like WriteJobs.info, a site where I scored my first contracted and paid writing gig. While popular websites like MediaBistro.com and JournalismJobs can lead to great opportunities, they're extremely well trafficked sources which means more competition. WriteJobs.info and Freelancewriting.com are both less well-known than the aforementioned websites and they aggregate listings from a variety of major sources.
Also, word to the wise–respond to a gig as soon as it's posted because there are hundreds, if not thousands, of people who also plan to apply. When you do apply, though, make sure to have short, engaging, and well-edited writing samples to send.
My first freelance writing job I secured through WriteJobs was a true stroke of luck–I was paid well and on time, my editor was communicative and friendly, and the work was steady. For a moment, I believed all of my future writing gigs would be just as ideal, a belief which quickly dissipated as I garnered more work.
The truth is, some editors don't pay their writers, 95% of jobs pay very minimally, and ideal writing gigs are very rare for beginning freelancers. The upside to all the difficult aspects of freelance writing is you'll learn right away if self-employment is the right fit for you and additionally you'll build a substantial portfolio of clips as you work your way up the ladder.
Questions to consider: It's important to be honest with yourself about your ability to withstand the rocky beginning stages of freelance writing before taking the plunge. What will you do if your editor goes MIA, for example? And can your ego survive relentless constructive criticism?
Keeping an open mind
The death knell for most new freelancers is turning down jobs because they don't pay well or the work seems beneath their skill set. My friend in New York, an accomplished writer in his own right, writes product descriptions for sneakers and t-shirts for three dollars each, a gig which earns him around four hundred dollars a month. While my friend's job isn't glamorous, it provides him a consistent income and has led to other writing opportunities.
As any type of writer, it's very important to be humble as you work your way towards better opportunities. At the end of the day, editors look for writers who've consistently demonstrated dependability over impressive credits.
Questions to consider: Are you the type of person who can manage multiple deadlines simultaneously? Do you value stability over all? If so, freelance writing may be a great fit.
This coming August will mark the one year anniversary of my departure from Baltimore City Schools and since then my freelance writing career has grown exponentially and self-employment has provided me the freedom to take a variety of writing workshops. While I can't predict the trajectory of my freelance career, as the philosopher Erich Fromm once said, creativity requires the courage to let go of certainties.
Did you enjoy this post? There's plenty more where this came from! Subscribe here for updates.
About the Author | Gillian Walters is a writer living in Los Angeles. Her work has appeared in the Coachella Review, Corvus, and Frostwriting. Follow her on Twitter @gillianwltrs.