How a Master's in Social Work Can Help You Reach Your Goals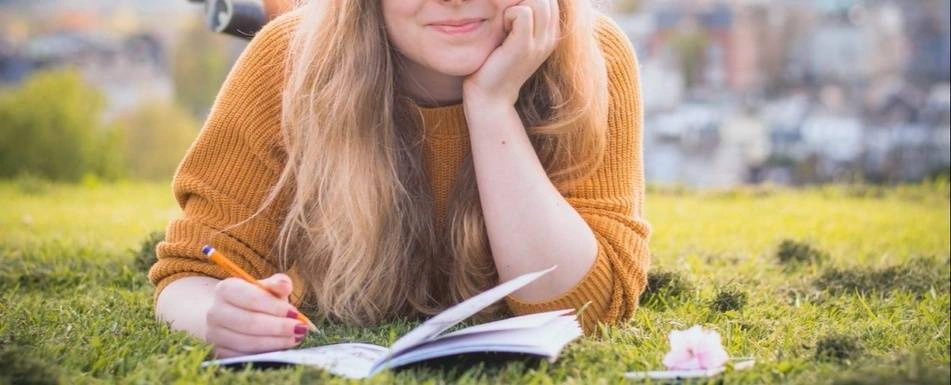 For the career-minded nonprofit professional, a master's degree in social work (MSW) can open a lot of doors. Social work encompasses many type of jobs, but they all have a common feature: they help people and communities, often through direct service.
Beyond the degree itself, master's programs in this field teach valuable, transferable skills. Graduates report learning communication techniques, practicing leadership and administrative strategies, and gaining insight into human behavior. Whether you end up in a client-facing role, a managerial position, or an advocacy-related job, you'll definitely use what you learned in school.
And the job outlook for the social work industry is looking up. The United States Bureau of Labor Statistics anticipates a 16-percent growth rate—higher than most sectors. Within the social impact space, positions requiring an MSW typically come with a higher salary as well.
Getting the degree
While most MSW programs do require a bachelor's degree, it doesn't have to be a degree in social work. Coursework in psychology, economics, and sociology provides especially good training, but usually a bachelor's from an accredited school in any subject will be enough.
The MSW itself is a demanding degree combining classroom learning and hands-on training. Plan on studying for at least two years full-time. You'll cover topics like human development, social and political policy, and research methodology.
Some students pick a specialty or area of concentration to focus their studies even further. If you know the job you're aiming for once you have completed the program, this can be a good way to go.
Additionally, most programs require about 900-1000 hours of supervised fieldwork. You can still complete part (or most) of the degree online if you choose, and there are many great accredited online MSW programs. But there will be a "real-world" component since the MSW is geared toward preparing students for a career.
An online program can also be an optimal choice for working students, as many MSW earners continue to work full- or part-time while studying.
Typical careers
An MSW can lead in many directions. Degree holders often work—or advance—in the following fields:
Medicine. Working in hospitals, hospices, or home care settings, medical social workers help patients understand their diagnoses and work through treatment options. They may serve as a liaison between patients and doctors.
Children's and family services. This work is wide-ranging. Family social workers may do anything from arranging care for foster children to helping families apply for food stamps. Many roles working with children will require an MSW.
School social work. Often these social workers are placed in an elementary or secondary school. Their primary goal is to advocate for children's needs–social and behavioral as well as academic. They also connect families to educational resources.
Criminal justice. Social workers in this role may work with incarcerated people, rehabilitated offenders, or victims of crime.
Mental health care. Another specialty which usually requires an MSW for practice, this field includes diagnosis and treatment for those with mental health conditions.
Substance abuse rehabilitation. Workers may be based in community treatment centers, make home visits, or both. Their job includes case management, crisis intervention, and ongoing support.
Community organization, administration, and management. For nonprofit professionals who want to work on the managerial side of things, an MSW is often necessary. Community service managers decide which services an organization should provide, how to fund these services, and how to increase community awareness. The role requires detailed knowledge of the organization and the population it serves, as well as top-notch administrative skills.
This list is far from exhaustive. If you're interested in a particular career, look for programs with a stellar record of training graduates for that track.
Which positions require an MSW?
You'll typically need at least an MSW if you have an interest in the following careers:
A managerial or supervisory position in any of the fields above;
Therapy and mental health practice;
Work in hospitals and clinics;
Work involving children, especially in cases of child abuse and neglect.
Continuing educational requirements also vary depending on your state. For instance, some states require an MSW to pursue licensure in a social work career.
Next steps
If you want to diagnose and treat behavioral, mental, and emotional conditions, the next step after the MSW is licensure in the state where you want to practice.
Typically licensure requires two years of supervised experience in addition to the degree. You'll also need to pass a clinical exam. After earning your bona fides as a Licensed Clinical Social Worker (LCSW) you can work at an established organization or open your own practice. LCSWs in most states take continuing education courses every year to keep their license valid, and to learn as their field evolves.
Many states require licensure or certification for non-clinical social workers as well, so check your state's regulations.
For many students an MSW is the starting point for further specialization and a career working to improve the lives of a specific population. If this course of study is right for you, be prepared for challenging but rewarding work—and most likely, a favorable job market.
***
Did you enjoy this post? There's plenty more where this came from! Subscribe here for updates