How To Find A Job if You Have More Than One Passion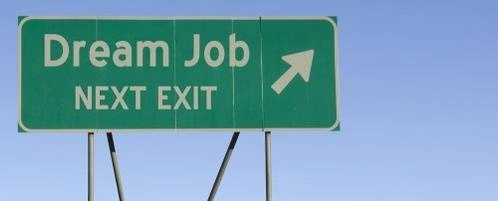 Sometimes you have a lot of interests and could see yourself going down many different paths when it comes to your career. Luckily, there are plenty of jobs that bring together multiple disciplines and there are also ways you can incorporate several fields into one current job.
Brazen Careerist has some advice around this dilemma, including figuring out how much variety you need in your job and trying to find careers that naturally bring together multiple fields.
3. "Look for careers that provide flexibility and are self-directed
Some careers (and companies) value multi-passionate personalities more than others. Look for an organization that appreciates independence and creative thinking and sees your ability to do many tasks as a good thing.
When I was in my second year of law school and applying for summer jobs, I found one legal clinic that loved my diverse background. They took a look at my transcript and enthusiastically asked about the astronomy class I took in undergrad. "What on earth is 'Assembling Space Ship Earth'?" they asked. We talked for awhile about the class. I almost think they hired me because they could sense my passion and curiosity in so many different realms."
4. "Get in the door with one skill, then be proactive about doing additional things within your company
One sneaky way to craft your dream career is to get in the door by highlighting one primary skill, then volunteering to take the lead when an opportunity in a different area shows up within your organization. Better yet, be proactive and initiate projects, making suggestions for ways to help your organization grow, innovate or run smoother.
The key again is to find an open-minded organization to work for and a boss who understands you (and is maybe multi-passionate himself). Of course, being an outstanding employee is a given; otherwise your ideas won't be taken seriously."
As I thought about this issue, I realize that it's one I've been dealing with. I enjoy working with social media and technology and could go work at a company where I do just that. But I also wanted to give back with a career in nonprofits. Working as a social media intern at Idealist has brought those things together, so hopefully I can continue down this path.