5 Memoirs That Teach the Value of Self-Acceptance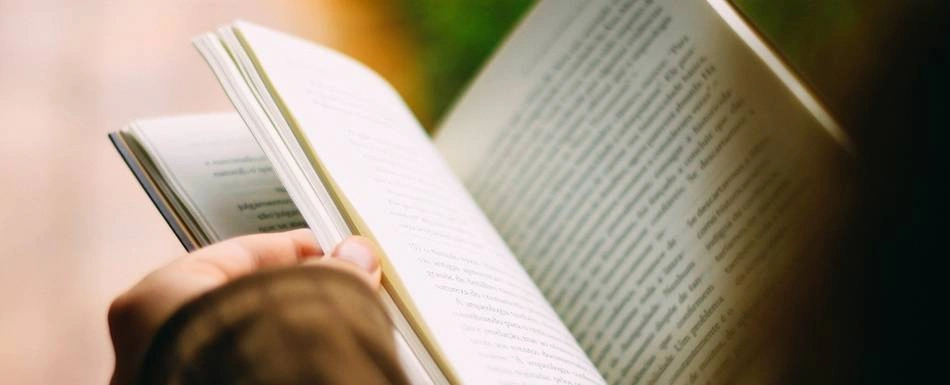 The best memoirs are more than just inspiring. They help you recognize you're not alone in your struggles.
Authored by intelligent, creative women, these five recently published books offer insight into unique personal and professional paths—and lessons learned along the way.
1.More than Enough: Claiming Space for Who You Are (No Matter What They Say)
At Teen Vogue, Elaine Welteroth was the youngest person—and only the second African-American—ever appointed editor-in-chief of a Conde Nast publication. Her tenure at the magazine transformed it from a fashion monthly to a respected quarterly discussing relevant social issues, such as gender identity and natural hair, from the Gen Z point-of-view. Welteroth's drive and ambition are palpable on every page, but most poignant is how her biracial background contributed to her career rise. In honoring both her black and white heritages, Welteroth learns how to be comfortable in her own skin and fearlessly enact her values at work.
Notable quote: "In order to change the stories, you must change the storytellers."
2. Save Me the Plums
Food writer, restaurant critic, and memoirist Ruth Reichl fell in love with Gourmet magazine at the age of eight. So when she's offered the role of editor-in-chief and asked to rejuvenate the magazine more than 40 years later, it's a dream come true. For the next 10 years, Reichl works to pay homage to Gourmet's glory days while also bringing a new perspective to readers about how the food world has changed. Reichl's writing is easy to delight in. What quickly stands out is how unequivocally herself she is on each step of her journey as a food-loving hippie in the corporate world. She's not without fears or insecurities, but she doesn't let them hold her back.
Notable quote: "Gourmet cried, 'Let them eat cupcakes!' and our readers got the message. The exclusive little world of food was growing both larger and more inclusive, and those who'd thought they'd owned it didn't like it one bit." 
3. Stay Sexy & Don't Get Murdered: The Definitive How-To Guide
This cheeky title is the brainchild of Karen Kilgariff and Georgia Hardstark, creators and hosts of the successful podcast, My Favorite Murder. Kilgariff and Hardstark candidly share essays about their big mistakes, insecurities, friendship, and unexpected success. They will make you laugh and pull at your heartstrings just as much as they will impress you with how being themselves—having a longstanding passion for true crime—helped them find each other and launch a career path that has invited life-changing opportunities. Theirs is a message about self-care and advocating for yourself. 
Notable quote: "As I've said on the podcast, it doesn't have to be perfect, just…do things. Perfectionism is for people who are lying to themselves." 
4. The Beautiful No: And Other Tales of Trial, Transcendence, and Transformation
When Sheri Salata left her 20-year dream job at The Oprah Winfrey Show, she realized that she had spent too long neglecting her life as a whole. So, she has a "reckoning," where she confronts the various areas of her life—health, love, family, friendship, and work—and uses her superstar producing chops to shape her transformation. In being honest with herself, Salata is able to more comfortably be herself and curate the life of her dreams. 
Notable quote: "In the end, the reckoning—my reckoning, your reckoning—is not about self-judgment. It's about hope. It's the beginning of the stirring up of possibility. It's the seed of the tiniest momentum that propels you beyond the ruts you are stuck in, the routine you have so dedicatedly constructed over decades … But once you have examined your unlived life, you hold in your hand the map to your dreams."
5. On Being Human: A Memoir of Waking Up, Living Real, and Listening Hard
Jennifer Pastiloff is the creator of global workshops and retreats, where she blends storytelling, writing, and yoga for her students. She has shaped a unique career, but was only able to do so once she started to face her difficult past, including the loss of her father and her feelings of abandonment. Her journey to self-acceptance also meant healing from an eating disorder and coming to terms with her deafness. Along her journey, Pastiloff learns that acknowledging her vulnerability allows her to be herself. Inhabiting her unique strengths helps her make a positive impact in the world.
Notable quote: "Each time I thought about breaking a pattern that wasn't serving me, I took a breath in, asked now what, and waded into the water. And there was always someone holding my hand. I didn't get there in a vacuum and neither will you."
***
Have a favorite that didn't make our list? Tweet at us!