Side Hustle | Get Paid to Pursue Your Passion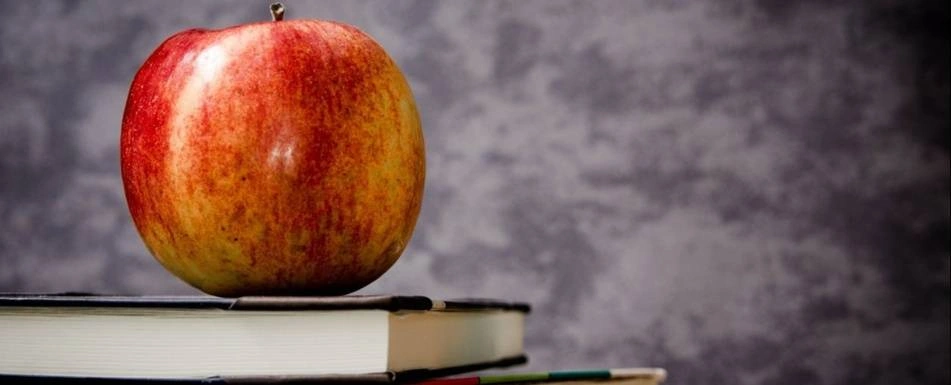 Now more than ever, people are finding creative ways to turn their passion into their livelihood, or at least a solid side hustle.
Whether you're already working toward your dream job or you're just getting started, a side project can help you achieve your goals, earn supplemental income, unlock career opportunities, and connect you with like-minded communities.
Teaching online is not just a great way to give back, it can lead to a variety opportunities.
If applying your passion, skills, and interests to an income-earning gig sounds a bit overwhelming, take a look at how others are doing it. One way that some people are making their side project a reality is by sharing their skills and knowledge via pre-recorded video classes.
Teaching online is not just a great way to give back, it can lead to a variety of personal and professional opportunities.
Establish a second income stream
While living in London and working as a web designer, Hayden Aube was mostly thinking about one thing: how to work on illustration
full-time. "The whole time I was working as a web designer, in the back of my head I knew it wasn't what I wanted. I wanted to get back to illustration and back to drawing. That's why I got into design in the first place."
When he moved back to Toronto, Hayden had enough savings for six months, but wasn't sure what to do. "I saved up enough to take off half a year and just focus on illustration. I wasn't exactly sure what I was going to do at first, but I'd used Skillshare for a couple of years and I always knew that I wanted to teach at some point."
Joining Skillshare's 30-day Challenge to create his online class provided Hayden the motivation to get started. "Skillshare put out the 30-Day Challenge with a bonus of $250 for a design class. I thought well, I always wanted to teach a class, and it's some money that I can make even if the class goes terribly. What's the worst that could happen?"
Without prior teaching experience, Hayden published a class on vector illustration. Since his first class went live in March of 2016, Hayden has grown a community of students eager to engage with his content. He's now on his seventh class, has reached over 11,000 students, and is earning an average of $2,000 a month.
"I'm not pressured to take jobs because I need the money. I can pick what projects I want to do. I can focus on what I'm excited about, and I have time for my personal projects now, too."
With his earnings, he is sharpening his skills by participating in a three-month long creative seminar.
Uncover your calling
Peggy Dean has always been an artist, and has been making a living as a creative for a decade now. "I'd been working as a hair and makeup artist, primarily for editorial and weddings for the last 10 years. I've given it a good run and had a lot of fun, and at the same time, was always learning new things and playing with new techniques. That's why I started hand lettering. It seemed like a fun new thing to learn and experiment with creatively."
Peggy started out as a calligraphy student taking classes to improve her craft, and soon took the next step and started teaching modern calligraphy online.
She was blown away by how much she's been able to earn from teaching online. "I published at the end of the month, so my very first paycheck was like $20-$30. I thought 'Oh cool, some nice, additional income,' but that was about it. But when I got my first full paycheck the following month, I was shocked. I'm still shocked. The check was for about $2200, and I thought this must be some kind of fluke. But then the month after that came, and it was consistent, and I started to realize that I could really make a living here."
But the money isn't the only reason teaching online been great for Peggy. Teaching classes online has helped her realize where her true passions lie. "I can honestly tell you Skillshare is the reason why I enrolled in college for the first time, and I'll be starting in the fall. I'm 30 years old, I've never been to college before, nobody in my family has ever been to college. I want to learn so I can be an educator. Realizing how much I love connecting with my students and designing these classes for them helped me find that I have this great passion for teaching and I'm ready to pursue it."
Peggy is currently working toward a degree in education while continuing to connect with over 10,000 students through her online courses.
Get noticed and grow your following
Marie Asselin started her food blog, Food Nouveau, as a student in 2000. Through the years, she transformed a simple recipe website into a full-fledged food blog, allowing her to build a daily writing habit and refine her recipe development skills.
Before she began teaching online, she was nervous to get started, as she had never filmed herself before. But Marie's first class, How to Make French Macarons, was a big success. Reflecting on the experience of sharing her culinary skills, Marie noted "Skillshare gave me confidence to give it a try, and since teaching my first online class, I've started teaching in-person classes too, and I've kept on doing video both for Skillshare and my blog."
Marie found that the success of her first online cooking class strengthened her credibility as a blogger and culinary expert online, even landing her an award nomination for her food blog.
"I've been working with more and more clients, and receiving more and more offers for collaborations since January of 2016, and I feel like adding video to my portfolio of activities contributed to that."
All of these teachers were able to share their passion through online teaching, and you can too.
Join Skillshare's community of over 4,000 teachers sharing their skills across the world while giving back to students. By sharing your skills, you will not only unlock personal and professional opportunities for yourself, but empower students to advance their careers, improve their lives, and pursue their own passions.
Want to take Skillshare for a spin? Enjoy a free, month membership exclusively for Idealist Careers readers by heading here.
About the Author: Mary Findley, a former educator and Community Manager at Skillshare, works to foster authentic learning experiences and facilitate meaningful connections between students and teachers. She firmly believe that no matter who you are or what skills you currently have, you can always learn new things, be creative, and should be proud to share your work with the world.