Strategies for Starting Off as a Freelance Writer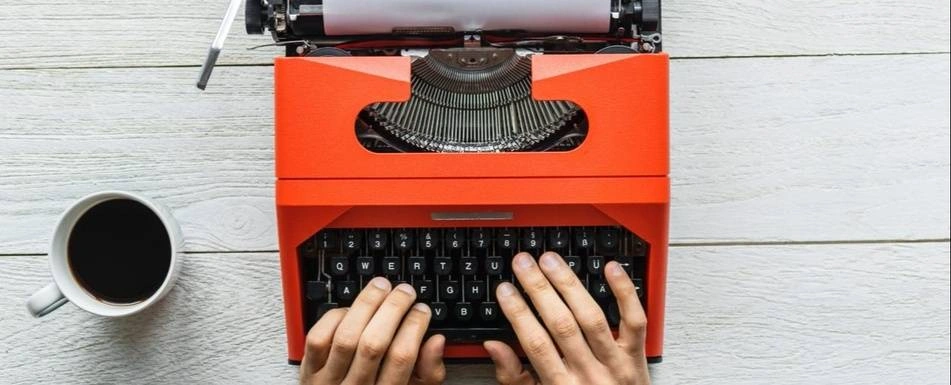 If you have a passion for writing or want to be known as an expert in a particular subject area, you may want to consider freelance writing alongside your 9-to-5.
But how do you get started as a freelance writer? Read on to learn more about freelance writing and how to build a rewarding side-gig experience.
Set your goals
Freelance writing is when you work as a self-employed writer, either full time or alongside your day job. Your time commitment, the type of freelancing you do, and the arrangement you have with your clients (the people or organizations who hire you to do the writing) will determine whether you're paid hourly or on a per-project basis.
Look at each application as a chance to refine your pitch and continue building your portfolio.
Once you decide you want to try your hand at freelancing, you need to determine exactly what kind of freelance writing career you'd like to have. Why are you pursuing this path? Is it because you're passionate about a specific subject area? Do you want to be known as an expert in your field, or do you simply love to write? Once you know why you're writing, it will be easier to know what to write about.
Find your focus
There are two clear ways to approach freelance writing: you can focus on writing assignments or on writing-related services.
Writing assignments involve creating content—such as articles, blog posts, essays, or website content—for clients. You will generally be paid per assignment.
Writing-related services may include blog management, copywriting, editing, ghostwriting, or social media management. You will be paid at the price you have set for your service.
There's no right or wrong path to choose. With either focus, if your client is happy with your work, they will hire or retain you for future projects. If you'd like to get your feet wet and see how you enjoy freelancing, you may prefer to focus on a writing assignment rather than a service.
Narrow down your niche
Before you start searching for writing gigs and submitting pitches, you need to be clear on what you want to write about. This can feel overwhelming, but the best place to start is your interests and experience.
If you're passionate about a specific field or industry, brainstorm topics that you're excited to write and learn more about. For example, if you're interested in global health, you can write about high-priority health issues around the world, successful nonprofit campaigns, and innovative public health policies in different countries.
Write what you know. If you work as a fundraiser, for example, you can write about how you attract high net-worth donors to your cause, case studies of your organization's collaboration with the private sector, and your take on crowdfunding.
And if you just love to write, you can start with opinion pieces about the causes you support, nonprofit work you admire, and current events.
Snag that first gig
Once you know why you want to start freelance writing, what your focus will be, and what you want to write about, you're ready to find your first job.
The easiest place to start is to update your LinkedIn headline and other social media platforms to reflect that you're actively looking for writing opportunities. Be short, clear, and specific about what you're looking for. For example, you can update your profile to say, "Looking for opportunities to write about global health."
Another thing you can do is update your professional website—or create one if you haven't already—to talk about what you want to write about and share your portfolio.
Now that you've made your intentions clear and it is easy for potential clients to learn more about you, start applying for freelance gigs and pitching your own work.
Reach out to family, friends, and colleagues who may have a professional contact they can introduce you to.
Regularly search the listings on websites offering freelance gigs. If they have a newsletter, sign up so you can stay on top of the latest opportunities.
If there's already a specific publication or organization you want to freelance for, find the appropriate person to contact and introduce yourself over email. Keep your introduction short and relevant: direct them to your website and portfolio, or your most recent piece.
Pro Tip: If you do not have a portfolio yet, start writing pieces that you can easily publish on platforms like Medium or your personal blog, and link to your work on your website.
Best practices
Rejection is just a fact of life in the writing profession. Do not be discouraged if your pitch is rejected—or if it receives no response at all. Look at each application as a chance to refine your pitch and continue building your portfolio.
A few other things to remember:
Even though you're new to freelance writing, make sure your pitch is clear and succinct. Before you send it off, show your pitch to someone you trust (and whose work you admire) for constructive feedback.
Double- and triple-check any writing you share—pitches, samples, emails, social media, and website content—for errors.
Do not forget to follow up with whomever you sent your application or pitch to after at least one week.
Did you enjoy this post? There's plenty more where this came from! Subscribe here for updates.