On a Tight Budget? You Can Still Give on Giving Tuesday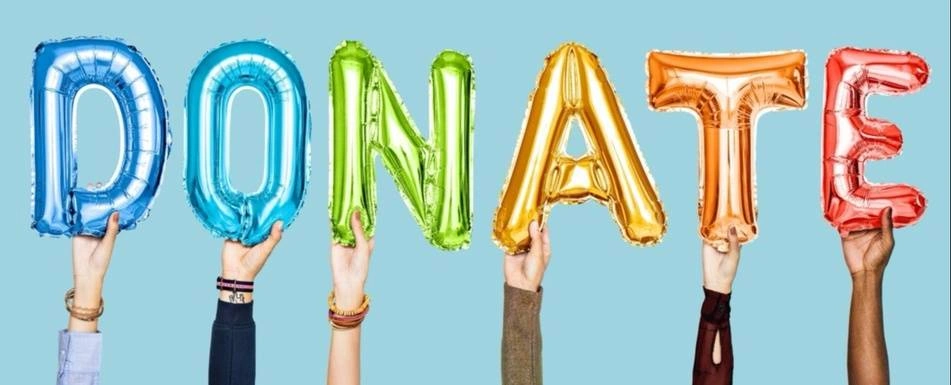 Thanksgiving doesn't just kick off the holiday season; it also kicks off the year-end fundraising season for nonprofit organizations. That's because the first Tuesday after Thanksgiving is Giving Tuesday, an annual, global day of giving. Last year people made online donations totaling an estimated $274 million to nonprofit organizations on Giving Tuesday.
If you've ever interacted with a nonprofit organization—such as signing up for their email list, donating, volunteering, or attending an event—you'll probably be asked to donate on Giving Tuesday.
But what if you want to give, but you're on a tight budget? You don't have to sit this one out!
Start a small, recurring donation
Recurring donations (which are often monthly but can be quarterly or semi-annual) can be more valuable to an organization because they provide a reliable and consistent source of revenue. If someone gives $120 one time, that's great, but that's it. The organization can't count on that $120 donation being there next month or next year.
In contrast, a recurring donation of $120 divided into 12 monthly payments of $10 is a steady stream of revenue that the organization can count on all year, making it easier to plan and stick to a budget.
So, if making a large one-time donation is out of reach for your wallet, start a small recurring donation on Giving Tuesday instead. You may be surprised how far $5 or $10 a month can go.
To make room in your budget for a $5 or $10 monthly donation, try to eat out less or consider negotiating your cable, internet, or cell phone bills.
Check on employer matching
Some employers, particularly larger private-sector companies, will match their employees' gifts to eligible nonprofit organizations on a 1:1 basis. Typically, an employer will only match donations to non-religious 501(c)3 nonprofit organizations, but every policy is different.
If your employer offers matched giving, that can help your Giving Tuesday donation go a whole lot further. First, check your employee handbook for any information on matched giving. If you don't find an answer there, ask your human resources department.
Organize a fundraiser
The money you donate for Giving Tuesday doesn't have to come exclusively from your wallet. You can also put your organizational skills and personal network to good use by creating a fundraiser for a nonprofit of your choice, but be sure that you do all of your research before you get started. There are different rules involved if you're handling cash donations for a nonprofit vs. utilizing online platforms or asking people to donate directly to the organization.
In the seven years since Giving Tuesday was founded, there's been an explosion of online fundraising tools to help people raise money for nonprofit organizations. You can create a fundraiser on Facebook or a platform like GoFundMe in a matter of minutes. Then, share it far and wide through social media posts and emails to family and friends.
Pro Tip: Personalized, individual emails tend to be more effective than mass emails to all of your contacts. Make sure to explain why you're fundraising for this organization and why it matters to you.
Or you can organize a fundraising event IRL (in real life). First, check with an organization to see if they're okay with you raising money on their behalf and if they have any practices or suggestions they want you to follow.
Then, think about the skills or interests you have and how you could use them creatively to raise funds for the organization. For example, are you a runner or cyclist? Make a pledge to run or bike a certain number of miles for the organization and ask people to "sponsor" you with a donation of $1 per mile.
Or you could team up with a local restaurant that's willing to donate a portion of the proceeds they make during a specified window of time one night. Then it's your job to get people to show up and eat during that time!
Give your time
Giving Tuesday isn't only about giving your money; it's also about giving your time. Try searching for organizations near you that are participating in Giving Tuesday and contact them to ask about volunteer opportunities.
You can also seek out opportunities that go well with Thanksgiving and the holiday season, such as donating needed items to a direct service organization and spending time with people who are homebound.
Post about your Giving Tuesday volunteer experience on social media to spread the word about the organization and perhaps inspire others to give their time and money.
Pro Tip: After you volunteer, you could set up an online fundraising page as described above and share your story to demonstrate to people why they should donate.
Did you enjoy this post? There's plenty more where this came from! Subscribe here for updates.