Young Philanthropist at Work | Nicholas Midler and The Family Connection Kindercamp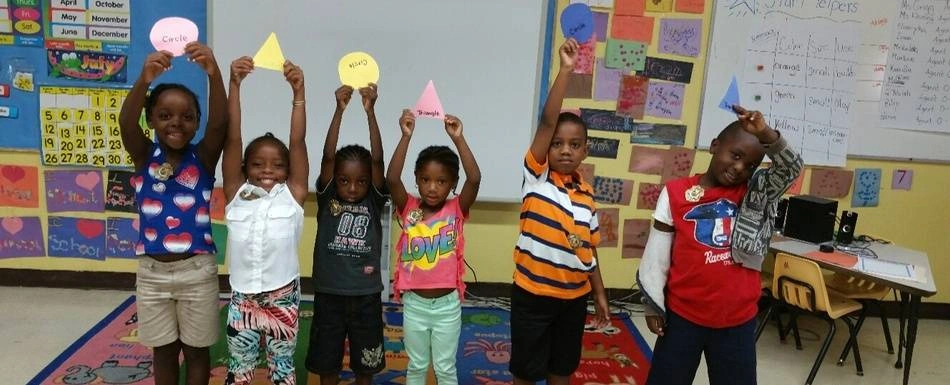 I had the unique opportunity to speak with Nicholas Midler - a young philanthropist who founded an educational nonprofit for children in the Virgin Islands, The Family Connection Kindercamp. He has partnered with the Community Foundation of the Virgin Islands (CFVI), Jane E. Tuitt principal Thelca Bedminster, and other members of the community to combat some of the grim education statistics in the Virgin Islands and provide kids with a jump start for Kindergarten!
During our conversation, I learned about the dedication and effort it takes to start a nonprofit, how someone so young was motivated to take action, and the valuable work that The Family Connection Kindercamp is doing. More importantly, I was moved and inspired to get moving on my own social impact career dreams! 
I have to ask - you are 17! Are you still in school? How do you balance your work founding and running "The Family Connection Kindercamp" with your own education?
Yes, I am still in school and going into my senior year. Balancing that with running the camp makes for a busy schedule. I have a great team at the camp: eight teachers and our administrators have years of experience at public schools under their belt. They are fantastic help and a great resource.
On my end, when I'm writing the fundraising requests, the grant proposals...it means a lot of work but it's something I'm really interested in. At the end of the day when I go to the camp and see it's making a difference, it's a great motivating factor! It's why I don't mind staying up the extra hour or putting in the late nights because I know the difference it makes.
As a young philanthropist, what motivated you to take action and create The Family Connection Kindercamp?
The camp takes place in the Virgin Islands, an area that I spent a lot of time in growing up. It's a really beautiful, amazing place and I like to think of it as my community. Another part of the spark that motivated me to get the camp going was how serious, yet fixable, the education situation in the Virgin Islands is. The Department of Education recently administered the Common Core placement test - 83% of third to eleventh graders who took it failed the English requirement and 93% failed the math requirement. You sit back and look at the numbers and they are absolutely mind-boggling. That's how serious this issue is and it's going to go on to create later impact in the lives and careers of the children.
At the same time, these problems are addressable. Over the six week course of the camp, we are working with kids who have trouble with their ABCs, counting, and tying their shoelaces (when they first arrive). Some of the kids are shy and this is their first time in a classroom setting. At the end, we see those same kids as outgoing, social butterflies interacting with their peers, collaborating on games where they are counting not to 10 but up to 100! Not just doing the ABCs but spelling out 3-letter words that correspond with pictures! They go from holding a pencil in a fist to working with paper clips, washers, and other tools for fine motor skills. Just seeing the changes that our program does in six weeks shows how addressable these problems are and is a great motivating factor.
What age were you when you first started working towards creating The Family Connection Kindercamp? Did you ever feel like your age contributed to obstacles in your path or was it benefit in some ways?
I've been involved in philanthropy in the Virgin Islands since the age of 12 - volunteering at events, organizing events - at everything from the Humane Society to a local infants orphanage. Working for all these things, what struck me was seeing the impact education can have. The changes you make now, the work you do, even over a short 6-week period with a program can have a really deep, long-lasting impact and stay with the kids throughout their school career and beyond.
The actual work of organizing the camp started when I was 15. It did create a few hurdles. Most people aren't used to a 15-year-old in a prominent leadership position in an organization. There definitely was this onus to work hard, be professional, know my way around early childhood education and be able to talk at the level of really experienced public school teachers.
Professionalism and experience are expected everywhere from everyone, no matter your age or stature.
To whom do you look for support?
For inspiration, I definitely turn to the kids! It's really easy to see yourself in them. You realize that there is no magical difference between them or anyone else, be they in the most prestigious prep school or a humble kindergarten classroom in the Virgin Islands. The only difference is really the support network and educational opportunities given to each. That's an inspiration. Seeing how they change and improve over the six weeks... how they go from really shy and huddled in the corner to just bubbling over! Working with peers, delighted to do the activities...standing back and watching that is inspiring. When times are tough or fundraising is slowing down, it's good to step back and see the impact the camp is having.
What does an average day for you look like while the Kindercamp is in session?
The camp runs pretty much for a full day, from breakfast to 3:30pm or 4pm. I usually show up in time for breakfast and stay throughout the day. The curriculum divides the classroom into different stations with activities, so you'll have the kids in the driver's seat of their own education with some oversight by me and the teachers. I usually go out there, work with the teachers, moving from station to station to work with and interact with the kids. During mealtime I'll talk with the kids as more of a social thing. I try and get them to eat some of the vegetables...it's an uphill battle but I've actually had some success with that! Broccoli doesn't taste that bad after all! 
Do you have a favorite station?
I'm partial to the station with clothespins. Each clothespin has a number and the child has to pick it up and attach it to a basket in order from 1 to 25. It teaches fine motor skills that they'll later need for holding and using a pencil, because they have to grasp the clothespin, pinch it, and put it on the basket. We bring it out early and it's one of the more challenging ones. Another favorite is the "Write your name in macaroni" station. It's usually the first week or so and they will get the pasta pieces, the teachers trace out their name, and they'll glue the macaroni on in a stylized pattern. That'll introduce them to their name and the letters early on.
What resources do you use to set goals for the Kindercamp and develop the educational techniques you use?
Evaluating what works and what doesn't is essential to providing the best experience for the camp. Last year we had a great report from Liz Jaeger, PhD. She used her expertise to evaluate the program for us and talked to the teachers, the participants, and me about what we noticed in the camp. We also rely on anecdotes from teachers. In the first couple of days, we give the kids a general test to evaluate their skills. It goes over some basic concepts like numbers, letters, and pattern recognition so teachers have a profile of them and of their class. They can use those strengths and weaknesses to tailor the class. At the end, we give them the same sort of test to see where we've advanced and where we can work harder next year.
In terms of the research based child-led curriculum, we really pull from all over - the Department of Education reports, scholastic publications, a diverse range of resources. It's also what teachers have noticed throughout the year and we rely on their experiences in the classroom. We see one of the jobs of the camp as being an experimental zone for the teachers. The class sizes have a 10:1 student to teacher ratio which is a lot smaller than during the school year, so it is almost like a laboratory for the teachers. They have the opportunity to apply techniques they've wanted to use and integrate them into the classroom. It's mostly kindergarten/first grade teachers and at the end of the program, they are definitely talking about who they want to have in the class this fall!
How has it impacted you and influenced your own educational experiences or aspirations?
It's shown me the sort of impact you can have. Once you realize you can reach out and touch the world and have an impact, I don't think there's any going back from that. It's shown me what's possible. If you put your mind to it and set out one day writing all of these plans and grant requests, getting on the phone with community leaders and potential donors...there is something you can do.
It's made me excited for the future. What you can achieve, what is possible with good, dedicated work.
It's shown me the importance of education and how it creates a level playing field.
The difference between the kid I'm working with that's from a single-parent household where English is a second language and a lot of other kids in the United States really is just that support network and available educational opportunities. I don't know what's going to happen in the future but I see that lesson as always sticking with me and informing what I do.
What do you do for fun and to relax?
Well, running the camp is fun in it's own way! Outside of the camp, I'm a big reader. I'm now reading a great one on the New Jersey educational system called The Prize. It's about some of the difficulties they are having there and how they are trying to reform and get better results. I definitely recommend it. Another education book I love is by a Stanford professor named Deborah Stipek called Motivation to Learn. It's based on her research and is really eye-opening. Also, I love The Great Gatsby!
Any words of wisdom for other young philanthropists are interested in turning their dreams into action?
I recommend it highly! You are about to embark on a wondrous journey that will take you to places you've never even imagined. It will keep you up late at night, and wake you up early in the morning. So, if you're a teenager, I recommend it's something you are passionate about because waking up early is not easy. It's changed me as a person for the better and it's fantastic seeing the impact you've had in another person.
By Jhia Jackson