You've Got the Job, Now What? Part 1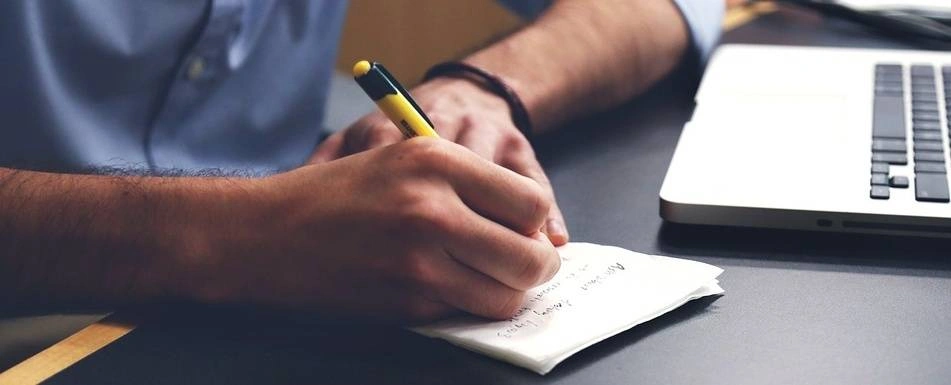 So you've got the job… Now what? The "Now what?" question is something we often ask ourselves time and again. For those who have been seeking a job or other professional opportunity, the "now what?" is asked to determine next steps that will ensure success in our new role.
As someone who has been on that journey a few times, I have learned there are several key behaviors job seekers can engage in to ensure success in their new role. In this article, I will share with you some insight that I've gained and what I've practiced to help me be successful in the many roles I've had.
Beginning the Journey
The beginning of this new journey is often the hardest part. You are new to the organization or the role, and you want to do your best and make the greatest impression. Experience and learning have taught me that setting goals for yourself is the first step. These of course should be S.M.A.R.T. goals (Specific, Measurable, Achievable, Relevant, and Time-bound). SMART Goals should be set for the first 3, 6, 12, and 18 months on the job.
Setting goals every three months is much more manageable than creating a long list that stretches over a lengthy period of time. Additionally, the first 18 months in a new job are crucial, and can either make or break you. A study by the Society for Human Resources Management (SHRM) states that approximately 50% of hourly workers leave their jobs within the first 3 months, and those hired into leadership positions fail in their roles within the first 18 months. The study cites the cause of an individual's failure as the organization's failure (during the onboarding phase) to adequately prepare them for the roles they take on.
The First Three Months
The first three months are considered the introductory phase. During the first three months, your goal should be to build your knowledge base.
Get to know your role. While you won't be expected to have mastered your role in the first three months, your manager will at least want to see that you know the extent of your role, and how it is connected to your unit, department, division, and ultimately the organization's vision and mission.
Get to know the people you work with.  This extends beyond your immediate work group. You should be aware of who the key individuals are that you will be working with outside of your immediate work group, and the impact your role will have on them achieving their goals.
Get to know your environment. Getting to know your environment includes both the physical space where you work and the organizational culture. Really getting to know the organization's culture and understanding how you fit in can be a challenge. The goal however, is to get over this challenge at the very beginning. You should be fully integrated within the first 30 days.
3-6 Months: Focus on Relationships 
In months 3-6 you are familiarizing yourself with the people, places, and processes of your unit and the organization. This will require you to meet with and build relationships with key people. It will be these relationships that will help carry you throughout your tenure with the organization.
Meet with your key internal business partners.  Begin to establish relationships with key internal business partners. Become familiar with their working and learning styles, and what their values are. This is important because getting to know their values informs you on how best to approach, communicate with, and work with them.
Develop relationships with organizational leadership. The size and culture of the organization will determine how accessible leadership will be. It's important to build relationships with decision makers because they are often the ones who can be the most effective sponsors. If you can't get to them, create relationships with their "gate keepers".
Start building your internal network.  Creating a solid network internally should be a priority for the first 12 months. Your network should be diverse in every aspect of the work. You want to be in the know about everything. As the saying goes, "know something about everything and everything about something."
6-12 Months: What to do Before Your First Year is Complete
During the 6-12 month period, you should start becoming aware of your performance strengths and weakness. You should also start identifying opportunities for learning and development that will help with your career growth internally and externally.
Have a review of your performance. While you should have already been provided with or asked for both formal and informal feedback on your performance before 12 months, at the bare minimum you should receive formal feedback by the 1-year mark. Take the feedback and identify what you need to work on to continue to develop in your role.
Establish and work toward professional development goals. As a part of your journey, and before your official performance review, think about what you need to do in order to continue growing professionally. Professional development goals should include learning that will keep you relevant within the organization and in the industry. Discuss these during your review and ask what support your organization gives employees for their professional development needs.
12-18 Months: Gaining Superstar Status 
During these months, you should be establishing yourself within the organization. Those who need to know you should, and you should begin making a visible impact. Now is also the time to take steps toward being more than just an employee and colleague.
Step outside of your role. You should never see yourself solely in relation to your job or role. You should go beyond that and identify how you see yourself in relation to the organization as a whole. Once you've familiarized yourself with the organization, you can become an ambassador and advocate for it. You know the mission. You have lived it and breathed it for the last 18 months. You can now speak on its behalf to get others involved in the great work your organization does. In part 2 of this series I will provide more detail about what this looks like, and how becoming an ambassador for your organization contributes to your success.
Establish yourself as a leader.  At this stage, you should begin to establish yourself as someone who is ready, willing, and able to take on a leadership role. You have garnered the respect of your colleagues, managers, and others within the organization, and you have shown them that you can and want to do more. Start by volunteering for stretch assignments, taking on lead roles for various projects, and making yourself a resource for those around you.
Keep in mind, that the above is not an exhaustive list. It can, however, be considered tried and true and can guide you in setting your goals for success. 
About the Author| Waajida L. Small, Ph.D., HCS is a Human Resources scholar and practitioner with over a decade of HR leadership experience. Waajida is currently the Director for Human Resources at the Wildlife Conservation Society (WCS), a global non-profit organization with over 4000 staff in 64 countries. Waajida has a doctorate in human capital management and is a certified Human Capital Strategist. For more information about Waajida, please visit www.wls-phd.com. You can also connect with her on LinkedIn.