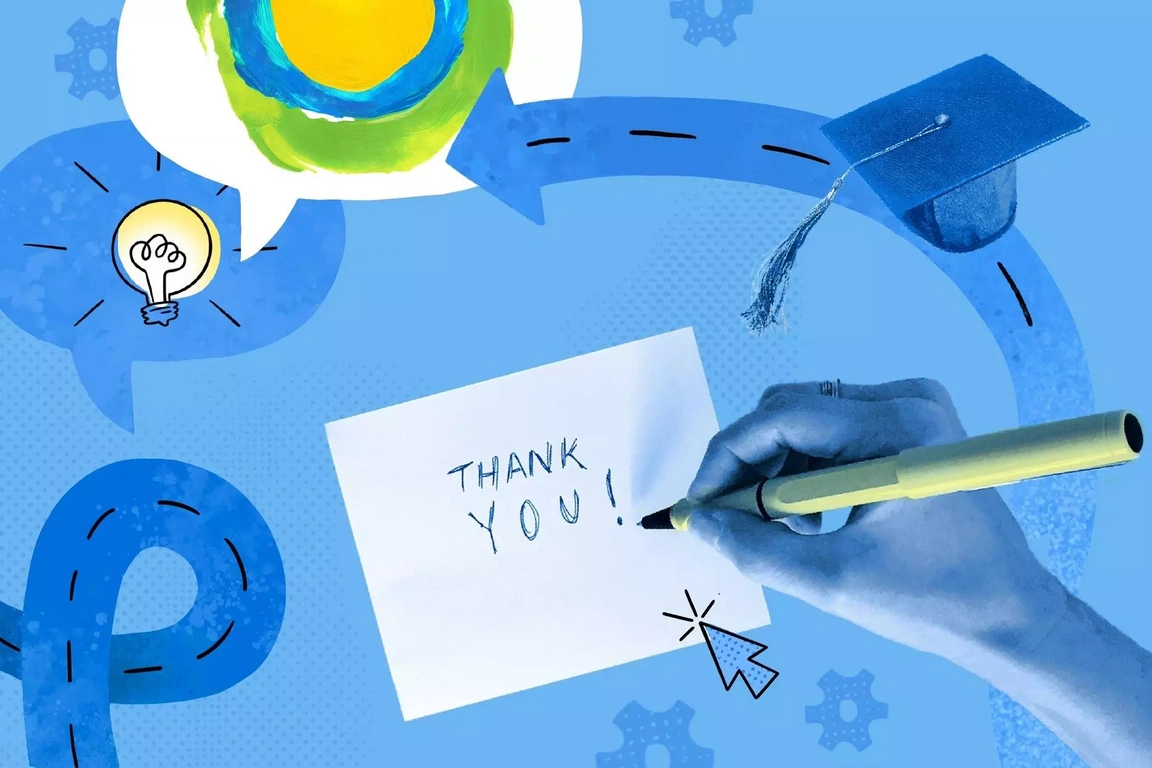 For most prospective master's and doctoral students, the graduate school application process is an exciting step in furthering your social-impact career. But with so many programs and schools to consider, it can be a challenge to sort through all of your options.
Whether you're planning on applying to grad school soon or just want to explore your options, you can start the process by attending an Idealist Grad School Fair this fall. Taking place in cities across the U.S., each fair hosts over 100 graduate programs with admissions representatives eager to meet you and answer your questions.
The biggest mistake grad school candidates make
One of the biggest mistakes you can make in your search for the right graduate school program is not doing adequate research before submitting your application. 
While word of mouth or school rankings can help inform your decision, these resources should never be the only criteria that you use to determine where to apply. Other great options include visiting campuses in person or virtually, speaking with current students and recent graduates, researching the curriculum and faculty, and doing an online search to find news coverage of each program.
Idealist Grad School Fairs also give you a chance to get answers to your pressing grad-related questions, as well as an opportunity to meet some of the people who may be reading your application materials.
How to get the most from an Idealist Grad School Fair
1. Arrive as close to the start of the event as possible.
Our fairs last from 5 p.m. to 8 p.m.—while that may sound like more than enough time to make your rounds, you'd be surprised at how many of our attendees get wrapped up in enthusiastic conversations with program reps and miss the opportunity to connect with all of the schools on their list.
To get the most out of the fair, show up early and use the extra time to review your list of programs, find out where school tables are located, and network with other prospective students. You never know—the person next to you in line could be a future classmate or colleague!
2. Be authentic and professional.
Attending an Idealist Grad School Fair may be one of the only opportunities you get to interact with admissions representatives. Make a good first impression by introducing yourself and asking genuine questions. If you're coming to a fair straight from work, letting the reps know what you do and how grad school fits into your career goals is a great way to start a meaningful conversation.
3. Visit with as many representatives as possible.
Keep an open mind about which programs you want to explore at the Idealist Grad School Fair. You may be surprised to learn that a school you hadn't considered has a program that matches your interests. If there is a table that catches your eye, share your career goals and ask if any recent graduates are in the field you're considering. You can also ask them to share relevant courses, internship options, and research positions to find out if the program is a good fit.
4. Prepare questions in advance.
Just as you would prepare for a job interview, jot down a few questions to ask grad school reps to help you narrow down your options. You can ask if classes are offered in person, online, or as a hybrid model, and how applications are evaluated. You'll want to know if a program requires a certain GPA or grad school admissions test before you apply.
And if you have concerns about a particular program, this is your chance to address them. Highlight which aspects of the program appeal to you before sharing questions about financial aid, course options, or research opportunities. Reps may be able to provide resources right away, or they will ask to reconnect with you after the event.
5. Record admissions representatives' contact information.
You may find that even after you wrap up at the fair, a few more questions come up and there's a need to reconnect with some of the reps you met with. Save yourself the time of searching for the right email later by collecting contact cards or jotting down the information of each representative you speak with at the fair. When you follow up with them later, let them know that you appreciated meeting them in person before digging into your questions.
6. Take note of what you learned. 
Keep track of everything you found out about the schools or programs you're interested in by organizing your materials and writing down relevant information. Bring a notebook to the fair and dedicate a page to each program. If you prefer to keep track of details digitally, transfer what you learned—such as online course options or scholarship opportunities—to a spreadsheet for easy reference. When it comes time to decide where to apply, you'll have a handy list of the details, answers, and impressions you found at the fair.
Utilize these tips to maximize your Idealist Grad School Fair experience and improve your chances of finding the best graduate program for you.
***
Planning on returning to school? Find out which cities near you are hosting an Idealist Grad School Fair this fall.
I oversee the content and resources we share at Idealist to help organizations, prospective grad students, and job seekers make an impact in their personal and professional lives. In my spare time, I love to read, cook, and explore NYC's parks.