Graduate School Life | What to Expect Before You Enroll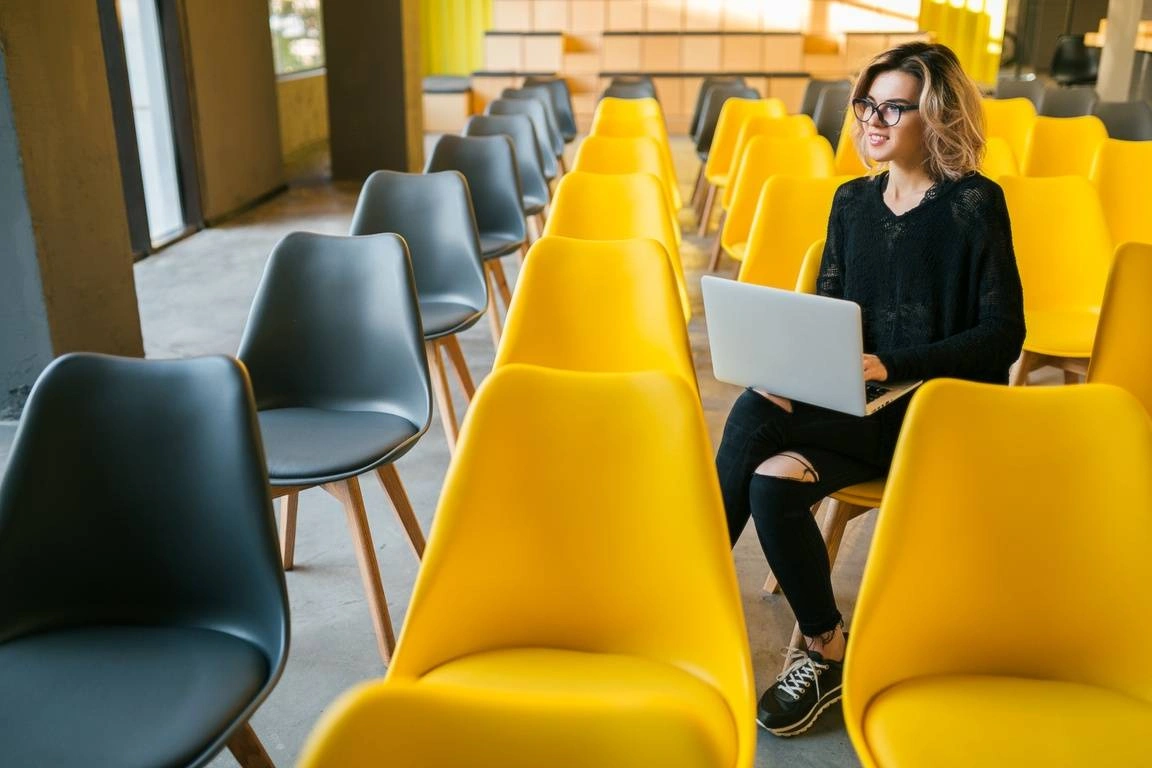 There are many ways in which graduate school life varies from the undergraduate experience. Even if you're jumping into continuing education right after college, the lifestyle changes in particular can be very pronounced—affecting everything from time management and employment opportunities to day-to-day schedules and financial considerations.
Here's a breakdown of what to expect in graduate school, and the changes (outside of the classroom) you should anticipate once you're enrolled.
Grad school will take up a lot of your time
Whether you're pursuing your master's degree full time or part time, graduate school life will put your scheduling skills to the test. Although you may have fewer classes per semester than you did as an undergraduate, your course load will be significantly more demanding. From reading and writing assignments to potential research and field work, the bulk of your activity will take place outside the classroom—leaving you with far less free time than you might be used to. 
If you have children, are in a relationship, or have other personal commitments, you should expect grad school to affect your usual routines and responsibilities in that realm as well.
When preparing to enroll, be sure to do the following:
Check items off your to-do list (before school begins). If you have any big extracurricular projects or plans that are still in progress, do your best to finish them before school starts. It will be much more difficult after you've started your studies, and getting these items out of the way will allow you to focus more closely on your work.
Create a workable schedule for ongoing tasks. Even after clearing your plate, you may still have plenty of responsibilities to juggle. Make a list of all of your recurring commitments and put together a timetable that works for you (and that allows for plenty of study time!). Listing and prioritizing agenda items will help you eliminate things you can't handle during school, and keep you on top of the things you can.
Ask friends, family, and co-workers for support. Whether you're navigating childcare, making time for your significant other, or other personal considerations, developing a healthy support system is critical to managing your responsibilities and stress levels during school. Reach out to people you trust early, and see how they may be able to help you balance the demands of grad school with your other commitments.
Balancing graduate school life and work will take effort
Pursuing a master's degree can feel like a full-time job, but depending on your situation, you may also need to actually work while studying. This introduces challenges to managing not just your time, but also your energy.
The need to simultaneously perform at work and at school can create competing tensions (especially if you have a demanding job)—adjusting to these tensions is key to a successful graduate school life. Here are a few tips if you're planning on working while studying:
Discuss your grad school plans with your employer. Tell them what you hope to achieve, what your schedule is going to look like, and how your goals relate to your position at the organization. This will allow you to work together to set reasonable expectations and, depending on what you're studying, discuss what sort of support your employer might be willing to provide.
Budget more time for yourself than you think you need. It can be difficult to know just how intense the work-school balancing act will be until you're in the middle of it. As you transition into graduate school life, work with your employer to set generous deadlines and ease into accepting new projects so you can avoid burnout and work anxiety.
Remember the benefits of working while studying. Pursuing a master's degree while working is definitely a challenge, but it yields myriad benefits, from networking opportunities after graduation to potential advancement in your current organization. It's also a chance to apply your current skills and experience to your coursework, which will help you thrive in class and make you an asset to your graduate program.
Graduate school will affect your finances
Whether or not you're working during school, continuing education will have an impact on your financial situation—and you'll likely need to make changes to your spending habits while enrolled. Here are a few things you should do as you prepare for these adjustments:
Consider your financial readiness before applying. Keep in mind not just the costs of tuition, but also of things like housing, books, supplies, and administrative fees. Also make note of any long-term financial plans you may have (such as buying a house), as graduate school will likely take priority over some of those goals.
Conduct thorough research into financial aid. Beyond the Free Application for Federal Student Aid (FAFSA), there's plenty of potential assistance out there for aspiring graduate students—including scholarships, student loans, and grants specific to your area of study. Be aware of all your options, and submit applications for aid early.
Save up before school starts, and cut costs wherever possible. Particularly if you aren't planning on working during grad school, it's a smart move to give yourself a financial cushion before you begin studying. This could mean doing odd jobs, putting in more hours at work, or cutting down on unnecessary spending.
Pro Tip: Keep in mind the Public Service Loan Forgiveness (PSLF) program after you graduate. PSLF helps student loan borrowers who work in social impact become debt-free faster, which we hope takes some of the pressure off of your decision to attend grad school.
In many ways, graduate school life will be different than what you're used to—and while there are certainly going to be some challenges, it's important to also keep the positives in mind, too.
Continuing education will deepen your knowledge and expertise in your chosen field, give you the chance to connect and network with new people, and open you up to advancement opportunities in your career. It requires a lot of planning and sacrifice, but if you take care to prepare, graduate school can change your life for the better.
***
Looking for help wrapping up your application? Be sure to check out our post, Grad School Application | Tips for Finishing Strong.