Waitlisted for Grad School? Here's What to Do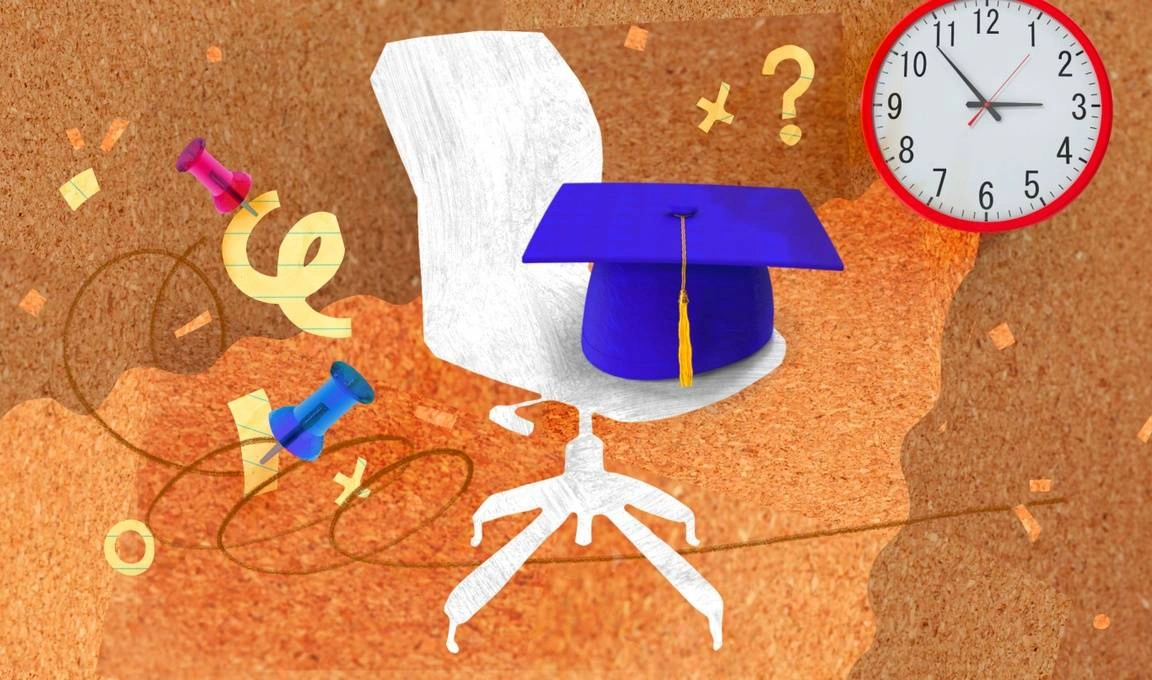 Getting into grad school can be a very competitive process, and while being waitlisted may not be your first choice, there are some silver linings you should keep in mind. Being waitlisted is a clear sign that the school considers you to be an eligible and attractive applicant.
Most importantly, though, it means there are still steps you can take to increase your chances.
Why is there a waitlist at all?
Most grad programs prefer to accept more applicants than they can actually accommodate, as they expect a certain percentage won't ultimately enroll (for a variety of reasons). From the school's perspective, a waitlist is a method for ensuring that each incoming class is full and diverse.
Students on waitlists aren't usually ranked according to overall eligibility, but they may be categorized by factors such as personal background and professional experience, depending on the school's priorities. This way, if an accepted applicant chooses not to enroll, the admissions office can try to fill their spot with a waitlisted applicant of a similar profile.
Deciding your next steps after being waitlisted for grad school
If you're waitlisted for grad school, you can either pursue other opportunities or stick around to see if you can get into the program. To decide whether to walk away or to wait, you should gather information and do some reflecting on your priorities. For example:
When will the school tell you if you've been admitted? Politely ask your admissions representative when further decisions will be made concerning your status. This could be anywhere from a few weeks to a few months, and depending on your plans, that may or may not be tenable for you. If you are fielding offers from other schools, you'll also need to consider what their deadlines are for confirming enrollment, and balance those timelines accordingly.
What impact does waitlisted status have on financial aid? Oftentimes, departmental financial aid is awarded on a first come, first served basis, and as a result waitlisted candidates are at a disadvantage. If this affects your financial situation or ability to enroll, you may want to pursue other options.
What can you do to strengthen your application? Reach out to your admissions representative to see what you can do to improve your chances of being accepted—whether it's enrolling in prerequisite or supplementary courses to flesh out your transcript, or re-taking entrance exams to boost your scores—and factor that into your decision.
Reflecting on your particular needs and priorities will help you realize whether it's a good idea to seek out alternatives or stick around to see what happens. Also be sure to reach out to trusted friends, colleagues, and mentors to get their input and advice. Being waitlisted is more common than you might think, and there may be things you can do that you have yet to consider.
Pursuing admission when waitlisted
If you decide that you'd like to remain on the waitlist, there are a few things you can do right away:
Confirm your spot. You'll increase your chances of eventual enrollment by letting the school know that you're still enthusiastic about the possibility. The letter you received indicating your waitlist status should include a deadline for informing admissions about your interest. Follow all the guidelines you've been given, and make sure to confirm receipt of your response to avoid miscommunication later on.
Pursue prerequisite courses. If you suspect, or are told, that you've been waitlisted due to a lack of prerequisites, you can improve your circumstances while you wait by retaking those tests and looking into university or college courses to cover missing requirements.
Update the admissions team on any professional, personal, or educational achievements. In some cases, the school you're waitlisted for may ask for supplemental information. And if they don't, you can still politely check in with admissions if anything changes that may strengthen your application. Send a brief letter or email and remember to be as professional as you can; this correspondence should be viewed as an extension of your grad school application.
Stay in touch. Because not everyone on the waitlist is going to be able or willing to hold out for admission, your chances for a favorable outcome increase the longer you're willing to wait. Admissions professionals are eager to admit candidates who are most likely to enroll if a position does open up, so politely and periodically checking in will make them more likely to reach out to you first.
Remember that schools are doing their best to accommodate all qualified applicants, and that the way you handle yourself during this process can make all the difference. Applicants who follow directions and remain courteous, professional, and in touch will be seen as more interested and worthy of enrollment.
Being waitlisted for grad school can be stressful, but keep in mind that there are always alternatives if things don't go as planned. With a little preparation, patience, and perseverance, you'll find the option that works best for you.
***
Worried you may not get into grad school? Planning for potential setbacks is always a smart move. Check out our post on having a plan B if your initial grad school plan doesn't work out.