How the COVID-19 Pandemic Could Lead to a More Pet-Friendly Workplace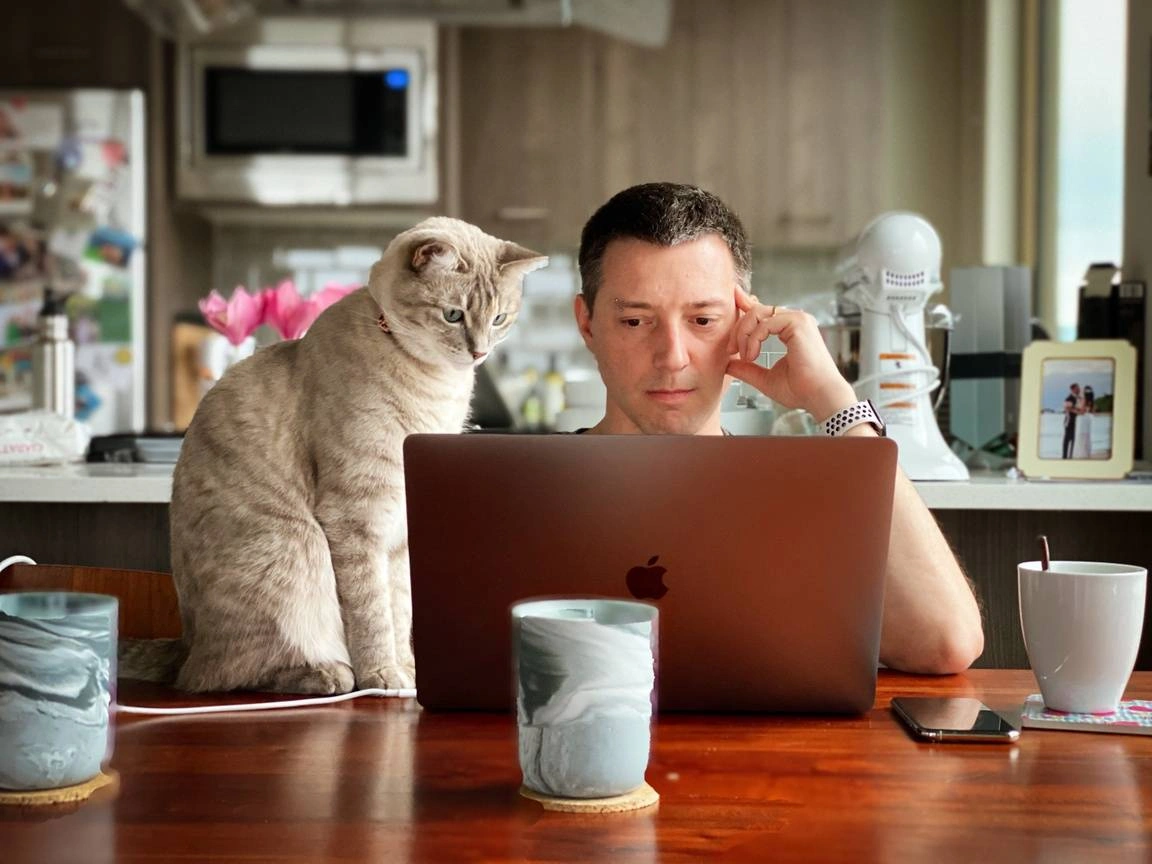 For many people, working from home during the pandemic meant getting accustomed to working alongside their pets. Not only did pets provide comic relief on Zoom calls, but being close to our animals has also offered some much-needed stress relief.
As people return to the office, employers are showing signs of becoming more pet-friendly both in order to accommodate the needs of pet owners and to attract job seekers.
New WFH routines with pets
Whether it was adapting to video calls, setting up a work area, or negotiating shared space, we developed a lot of new routines during the course of the pandemic. And for those with pets at home, our furry companions became a prominent part of our daily lives.
People have developed daily routines that include greater time spent with pets. Working from home has meant that pet owners can be there to play with their pets, walk them, and simply have them nearby as they work. For those who previously had to leave their pets during the day, being able to bond with their animals has proven to be a bright spot in working from home. 
Pets have become accustomed to having their humans around. It's not just pet owners who have benefited from the companionship—pets who may have struggled being at home alone for much of the day have thrived during the pandemic. Now, there is new concern among pet owners that their pets may suffer from separation anxiety if they are left at home again as employees return to the office.
People have adopted and fostered pets in record numbers. Some people found that being at home all day provided the perfect opportunity to bring a pet into their lives, and either fostered or adopted a dog or cat. Others chose to adopt a pet for their children to help them deal with their own feelings of stress and loneliness. As a result, some animal shelters saw double the number of adoption requests since the start of the pandemic in Spring 2020.
Types of pet-friendly policies
More than half of the employees surveyed by Banfield Pet Hospital stated they would be most comfortable returning to the office if they were allowed to bring their pets. The good news is that 50% of the employers surveyed indicated that they plan to make their offices pet-friendly. And even if an organization can't fully welcome pets into its space, a variety of pet-friendly policies can still be considered.
Pets allowed in the office. A recent report by the Society of Human Resource Management showed that only 9% of employers currently allow pets in the office, but given the results of the Banfield survey that number could change, along with employee expectations. 
Designated pet-friendly days. Another option is to offer designated days for employees to bring their pets to work. This could meet the needs of pet parents as well as organizations that may not want pets on site every day. 
Optional benefits like pet health insurance. In addition to (or in place of) allowing pets in the workplace, some employers offer optional benefits like pet insurance, time off for pet bereavement, and "pawternity leave" (paid time off to look after your newly adopted or sick pet). 
Remote work options. Organizations that don't become pet-friendly spaces could offer employees the option to continue working remotely either full- or part time, giving employees the time they need to be with their pets.
The benefits of pet-friendly offices 
Apart from the chance to be close to your pet (if you have one), there are plenty of other benefits of pet-friendly offices, including documented emotional and health benefits.
Organizations will have to adjust to new expectations post-COVID, and considering pet-friendly options is one way they can meet the needs of their employees. 
***
How important are pet-friendly policies to you? Let us know on Facebook!