How to Request a Workplace Accommodation for Your Disability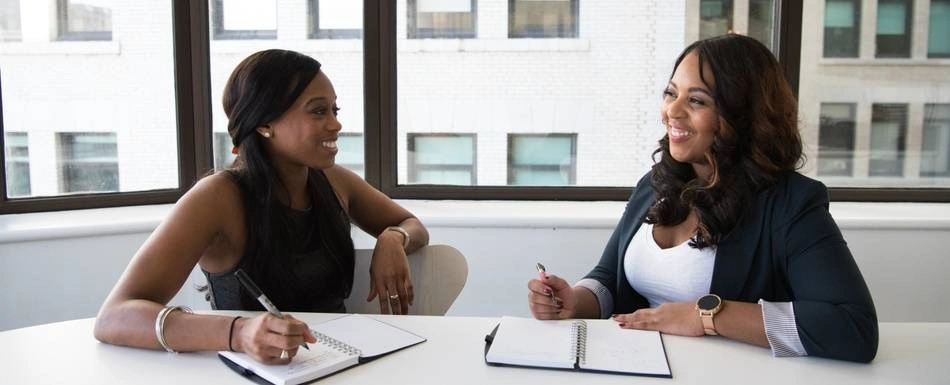 If you have a disability, you may know that you have the right to reasonable accommodation in the workplace—and that Title I of the Americans with Disabilities Act (ADA) backs you up. But it can be intimidating to ask for what you need, especially if you're brand new to a job.
What is reasonable accommodation?
The "reasonable accommodation" phrase used by the ADA is a bit vague. In general, it means a change in the work environment or routine that allows you to apply for or perform the basic functions of the role. This designation usually applies to changes that enable equal access to office spaces and technology (we'll give examples later). "Reasonable" means the change shouldn't keep you from carrying out the job's essential tasks.
Who is eligible?
Not every organization is legally required to comply with the ADA. You definitely have federal ADA protection if you work for (or are applying to) a private employer with 15 or more employees, a government employer, or a labor organization. If your job doesn't fit any of these categories, you should still ask for accommodation if you believe it would help your work. Many employers will be willing to work with you on a solution, whether they're legally required to or not.
The definition of disability is a little trickier, but it's pretty broad. The Equal Employment Opportunity Commission (EEOC) defines a disability as "an impairment that substantially limits a major life activity." The impairment doesn't have to be permanent, physical, or visible. Mental health issues, for instance, may qualify as disabilities, depending on how much they limit your ability to function.
What can I request?
Accommodations can take many forms, including but not limited to:
Physical and structural. You can ask for a common area to be made wheelchair-accessible, a convenient parking space for mobility issues, or modified equipment to let you perform the job.
Technological. Voice-activated software, subtitles, or other interpreting equipment might be necessary for you to Skype into an interview or to use workplace computer programs. You should also be able to access any training materials.
Scheduling. A part-time or remote schedule might be best for you, or a generous leave policy that works around doctors' appointments.
Substitution. Some organizations will shift non-essential job responsibilities around for the right candidate by reassigning a task that you would ordinarily complete.
You can ask for any adjustment you need as early as the interview stage, though this is separate from requesting accommodations as an employee. If you're hired, you might have to make the request again if needed.
Employers are not required to provide personal items you'll also use outside of work (like glasses or hearing aids), though they can do so if they choose.
How do I ask?
You should ask as soon as you anticipate your disability might cause difficulty in the job. 
Though you don't technically have to make your request in writing, it's a good idea to leave a "paper trail" through a written document or email. You can certainly have an in-person conversation first, and then follow up in writing.
Address the human resources representative if your organization has one. Otherwise go straight to your supervisor. You can be as detailed or as private as you choose. The EEOC only requires you to say you need an adjustment based on a medical condition. It's important to note that according to the ADA fine print, the employer isn't legally obligated to accommodate you unless you say you have a disability.
You might need to back up your request with medical records. Employers need to keep these records confidential and private, according to the Rehabilitation Act, but they have a right to request them.
In your written statement, explain what adjustments you need and why. You don't have to go into a ton of detail. Cover the basics, be polite but assertive, and make sure to date your request. 
If you don't know exactly what accommodation will help, simply state the problem—you're having trouble accessing a resource, performing certain tasks, or keeping certain hours, and you're hoping for an adjustment to your work environment. You can also list various options you think might help. Once your employer gets a sense of the obstacle, they may come up with a solution themselves.
What happens next?
Employers should respond as soon as possible. If you haven't heard back for a few days, it's okay to politely check in. An organization might also provide an "interim accommodation" while preparing for a permanent solution.
What if your employer denies your request? First see if you can reach a compromise. They may not be able to make the exact adjustment you ask for, but they might offer other options that let you perform the job. If their alternative won't work for you, respectfully explain why—then be prepared for some brainstorming as you figure out what works for everyone. Once you've settled on a plan, follow up with written documentation of your conversation and the terms you agreed to.
There's one caveat to the ADA: if the adjustment would bring your employer "undue hardship" or significant difficulty, they're not required to make it. Undue hardship is difficult to prove, but if your employer won't make adjustments or come up with an alternate plan, you might still be able to find a workable solution. 
It may be worthwhile to have another conversation so both of you can clarify your expectations. You can bring in a trustworthy third party or go up the "chain of command." This is the time to make your request extremely specific if you haven't yet. Mention the ADA and the legal requirement for reasonable accommodation, and add any medical details you're comfortable sharing.
If nothing changes, you can consult a disability discrimination attorney or file an employment discrimination complaint with the EEOC. Of course you don't have to proceed with either of these options, but they are available, and they may result in positive change. Additionally, consider whether you're ready to bring your talents to a more flexible and cooperative organization.
The process of requesting reasonable accommodation can be tough, but it's manageable. You deserve to be able to perform your job without unnecessary difficulty—and more often than not, your employer will want to help. 
***
Have you ever requested a workplace accommodation for a disability? Share your experience with us on Twitter.