Dos and Don'ts for Connecting Over Email | Part 3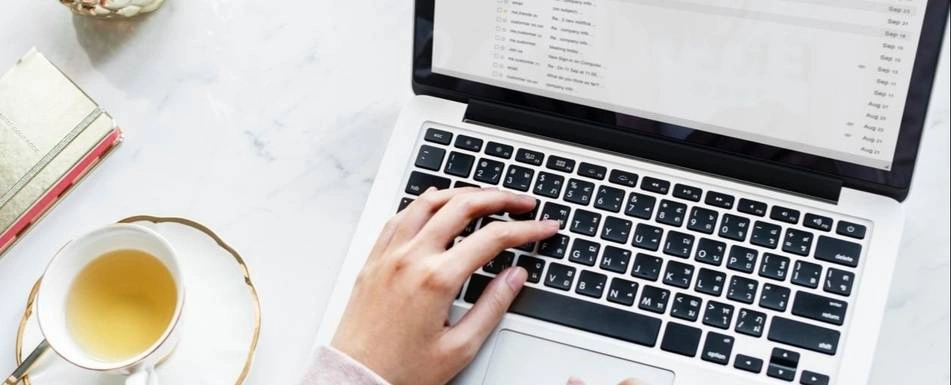 We hope you've been enjoying our series on dos and don'ts for connecting people over email. In the first post, we covered four tips for when you're the person seeking an email introduction, and most recently, we offered tips for when you're the person making the introduction.
That brings us to our third and final post in the series: dos and don'ts for when your advice or guidance is being sought through an email connection.
First, if you find yourself in this position, way to go! This is a sign that you're doing well in your career and that you've built a strong network. You've made such a good impression on people in your network that they're coming to you when they know someone in a similar situation who could use some advice.
Here's how you can make the most of this moment.
Don't be afraid to say "no"
It may seem odd that the first tip is to get comfortable saying "no"—but hear us out on this one.
Although it's a compliment to be asked for advice, you don't always have to say "yes." Sometimes the request may come at a busy time in your professional or personal life. If you feel like you don't have enough time to adequately devote to the connection, you'll be doing yourself and the person seeking your advice a favor by saying "no."
If you decide to decline, convey your regrets to the person who made the request with language like this (but only include the last sentence if you mean it):
[NAME],
Thanks so much for thinking of me. I'm sure your friend is great and you know I love to help when I can, but unfortunately I have too much on my plate right now.
I wish your friend the best of luck. Please don't hesitate to be in touch again if I can help anyone else, and I'll try to make it work.
Best,
[YOUR NAME]
Or, if you don't want to outright decline the request, you can:
Ask if the person would be willing to wait a few weeks until your schedule frees up;
Propose a less time-intensive option than what was requested, such as talking on the phone or answering a question or two via email instead of an in-person meeting;
Send a helpful resource, such as a blog in your field that you follow; or
Offer to think of other people in your field or organization who may be willing to offer some guidance.
If you do say "yes," respond quickly and follow through
If the person requesting your advice read our first dos and don'ts post, they'll respond to the email introduction first and ask for a specific next step, such as a phone conversation. Then the ball is in your court to respond promptly.
Responding quickly shows that you're committed to helping and it kicks off your interaction on a positive note. It also saves the other person the awkward experience of trying to "nudge" someone they've never met.
You don't have to respond immediately, but don't leave the email hanging for more than four or five days. Even if you're waiting to see how your schedule shakes out, you can respond quickly and acknowledge that you got the email and that you'll be back in touch within a few days.
Once you've connected and learned more about the person, follow through on any commitments you make, such as offering to introduce them to someone else or send them information.
Pro Tip: Set aside five or 10 minutes to take care of these commitments right after you get off the phone with the person or as soon as you return to your desk. The longer it sits on your to-do list, the greater likelihood that it will fall through the cracks.
Circle back after the connection has been made
While this isn't a must-do, it's a nice-to-do.
Keeping everyone in the loop makes the other person feel good and lets them know that everything worked out well (and if it didn't work out, they'll want to know that too!). It's also a good way to stay connected, which can help you maintain or strengthen that relationship in the long run.
If things don't go well, here's a sample note you could send:
[NAME],
Hope you're doing well. Thanks again for thinking of me to help [INSERT NAME]. Unfortunately, [BRIEFLY DESCRIBE WHAT HAPPENED, SUCH AS "We weren't able to make our schedules work" OR "I never heard back from them after you sent the initial email introduction between us."]
But I wish them the best of luck, and I hope you and I can stay connected moving forward.
Best,
[YOUR NAME]
And here's a note you can use if everything goes well:
[NAME],
Hope you're doing well. Just wanted to send you a quick note to say I connected with [INSERT NAME] and we had a great conversation. [ADD A SENTENCE TO PERSONALIZE THE NOTE—FOR EXAMPLE, "I was impressed by her thoughtful questions and what she's accomplished so far," OR "We talked a lot about the challenges of working in this field, and I can tell that she's undaunted and prepared to take them on."]
Thanks again for thinking of me and giving me the chance to help [INSERT NAME]. I hope that you and I are able to cross paths again soon!
Best,
[YOUR NAME]
Did you enjoy this post? There's plenty more where this came from! Subscribe here for updates.