Get the Experience to Land the Job | Grant Writing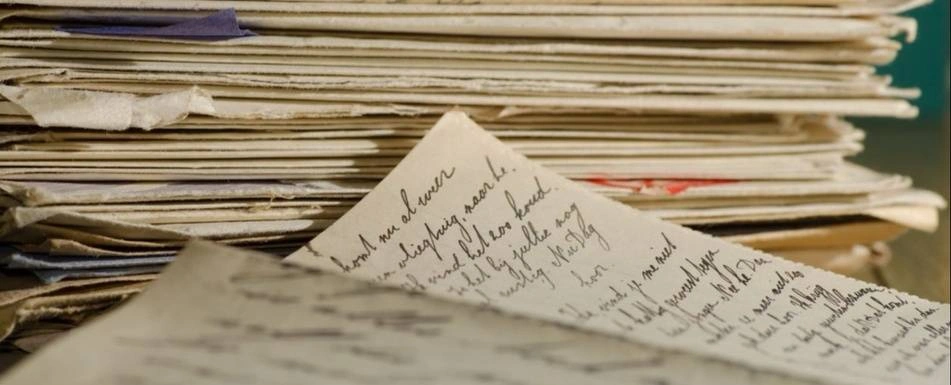 Last week we introduced our new, six-part series to shed some light on where you can gain job-specific experience for six different job types. To kick off the series, let's take a look at how to get the experience to land a grant-writing position.
A quick note, and I'll mention this in each post in the series, so bear with me: I do not recommend trying to spin any of this as actual professional experience on your resume. Instead, here's how to highlight the somewhat-informal experience covered in this series:
Include a Relevant Coursework section on your resume.
Anything that doesn't naturally fit on your resume should be reserved for your cover letter, and with any luck, for your first interview.
Enter the digital portfolio! This is a fantastic—and innovative—way to feature any and all of the work that you're proud of. You shouldn't feel limited to featuring only paid work in your portfolio. If you think something you did in your spare time may catch the eye of potential employers, your digital portfolio is a great place to do just that.
Alright. Now that that's settled, let's dive in!
Grant Writing Step 1: Listen
There is no shortage of interesting, innovative, and easy-to-digest podcasts out there, so it should come as no surprise that there are grant-writing podcasts aplenty!
I recommend checking out the variety of grant-writing podcasts from Write Good, a grant writing and nonprofit communications consulting firm based in Norman, OK. With topics like federal grant writing, academic grant writing, and even live grant-writing Q&A, Write Good's podcasts can be the perfect way to get fluent in grant-writing lingo and a good chance to hear what questions are coming up for folks who already have the job.
Pro Tip: Write Good's podcasts are easiest to access on right here on Soundcloud. You can also download their full podcast series on iTunes.
Grant Writing Step 2: Learn
Once you've passively listened to a few podcasts, try your hand at a free grant-writing course. While there are plenty of high-quality, fee-based courses out there, I want to focus on where you can find the material for free. Here are two no-fee online grant-writing courses:
Find more suggestions for online courses in our article, "Get Schooled: 6 Websites for Online Learning."
Pro Tip: Even though there is a fee associated Lynda.com courses, we got a hot tip from an Idealist Careers reader that courses can often be accessed for free through your local public library.
Grant Writing Step 3: Write
Now it's time for your final project. Take the knowledge you've gathered from your free courses and tireless podcast listening and put it to action by writing an actual grant.
If you're interested in grant writing for a particular organization, pretend you already do! Show your employer of interest that you can write a proposal from their perspective by actually doing it.
Start by searching grants and foundations by category to find the right grant for your organization of interest. For example, if you're interested in working for an org that works to shelter the homeless, search through these grant-making foundations. You'll have to do a bit of extra leg work here, as the available grants are usually listed on the foundation's actual website.
Pro Tip: Even if you know that a particular foundation already funds the organization you're writing for, that's okay! This is, after all, a made up assignment.
Once you've selected the right grant, it's time to begin your proposal. Most requests for proposal (RFP) also include at least a basic outline of how they want the grant proposal submitted. Following directions in the grant-writing game is critical, so read carefully, and adhere to the instructions.
Here are a few ways to beef up your proposal with some character, creativity, and cold hard facts:
Try to find actual quotes from folks who have benefitted from the work of this organization to include in your grant proposal. The best place to look for these would be on the website of your organization of interest.
Other important information that you can find on your organization's website include: history, names of staff and leadership, annual reports, upcoming major events, milestones, and images.
Find your organization of interest on Guidestar and browse their most recent form 990. This will offer you actual budget numbers that you may choose to include in your proposal.
Use images found on the organization's website or free stock images to add some warmth to your proposal. If you're up for it, try your hand at some graphic design by using Canva.
Pro Tip: Be sure to run your final product by a colleague, friend, or mentor and ask for her honest feedback. Whether you're a grant writer, blogger, or budding novelist, one thing that you cannot afford to be when writing is your career, is precious about your words and closed to constructive criticism.
Grant Writing Step 4: Share
Now that your proposal has been drafted, reviewed, edited, and finalized, it's time to share it with the powers that be! If you're applying for a grant-writing position, attach the sample proposal to your application package. Headed for an in-person interview? Bring your proposal along in both hard copy and digital formats to share with your interviewers.
If you're not in the running for a grant-writing position just yet, this is a great work sample to feature on your digital portfolio. This way, when your favorite organization comes knocking, it's already there, center stage for everyone to admire.
***
Did you enjoy this post? There's plenty more where this came from! Subscribe here for updates.