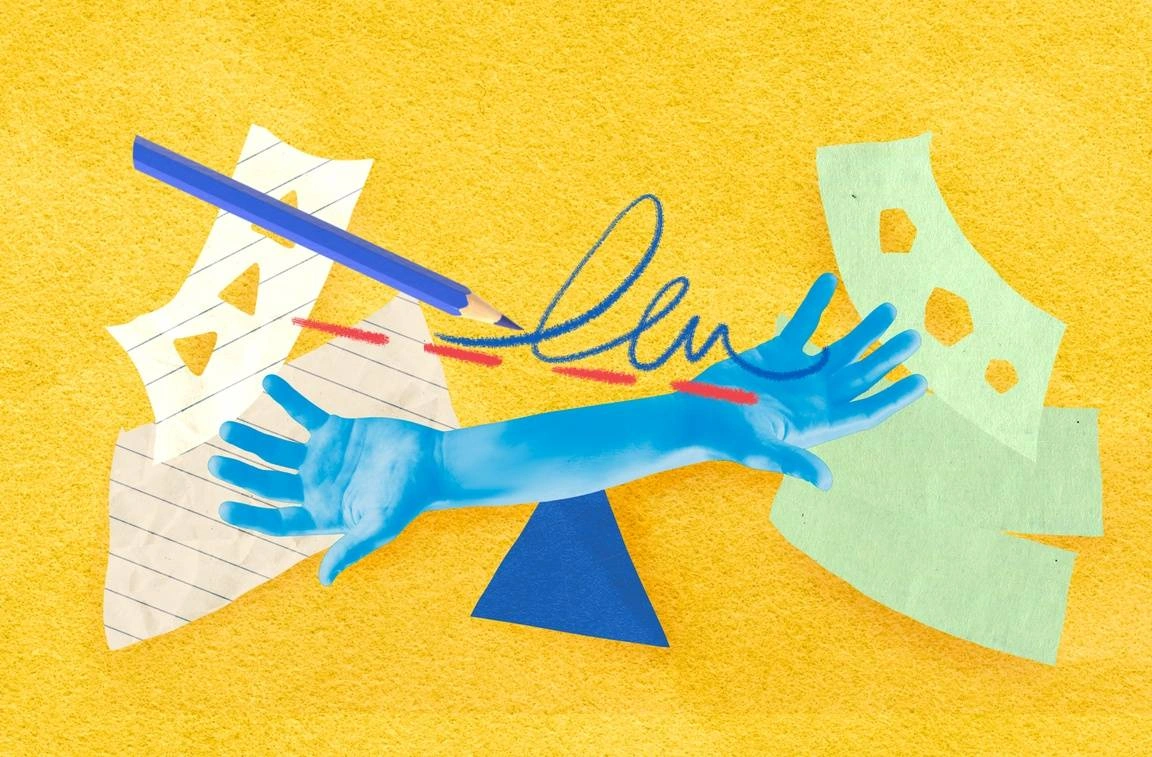 When you're applying and interviewing, there may come a point when you receive more than one job offer. Sure, it's a nice problem to have, but how do you actually juggle conflicting timeframes and salary negotiations? As a job seeker, it's important to learn how to handle multiple job offers so that you can make a well-considered decision free from external pressure.
Take control of the decision-making timeline
When fielding multiple offers, a clear timeline is key. In an ideal world, the job offers would align neatly in terms of when your response is expected. But the reality can be messy, and you may find that one potential employer wants an immediate decision while you're still waiting for the final offer from another. 
Here's how you can ensure you have time to consider the offers while remaining honest and upfront with all parties:
Rather than asking how much time you have to make a decision, have a date in mind that works for you, and proactively let the potential employer know your timeline. If the interview process took a long time, you can certainly ask for time to think over the offer—but be aware that asking for more than a week might give a hiring organization the sense that you're not serious about the job.
If you're asked to give an answer before you're ready, be honest and tell that potential employer that there's another offer on the table.
If you're still waiting on a firm offer from an organization you're especially interested in working for, let them know where you are in the hiring process (in the scenario noted in the bullet above) and see if they're ready to make an offer.
If family circumstances affect your decision, ask for additional time to discuss the offer with your partner. Above all, be clear with prospective employers that you are putting serious thought into their offers and reiterate your interest in working with them. 
Negotiate a salary that works for you
One of the upsides of fielding multiple job offers is that you can use the opportunity to negotiate the best compensation package. While you should always negotiate your salary, in this case you actually have the upper hand in the discussion. 
If an employer can't meet your base salary requirements, consider the total compensation package and what else they can offer. Whether it's remote work flexibility or additional vacation days, you may be able to make up for that difference in base pay.
Remember that a social-impact job does not inherently mean a low salary. Always research salary ranges for comparable positions in your area so you know that what you're asking for is both realistic and reasonable. In addition to checking salary websites, take a look at the organization's Form 990 which can provide valuable information about compensation.
Respond to all the offers with your final decision
So, you've weighed the pros and cons of the offers and have to decide which one to accept. You may be unsure how to go about formally accepting one offer and declining the others. Here's what you need to know:
First, make sure that you have received the final offer with the agreed-upon terms in writing. Email your acceptance letter, which should reconfirm the title, salary, and start date (and convey how excited you are to start)!
Once you have formally accepted a job offer, you can graciously decline any outstanding offers. If the offer was made over the phone, a call would be most appropriate. If you choose to decline via email, consider using one of these templates. It's important to get back to any prospective employers in the timeframe that you promised.
If you're currently employed, provide notice to your employer and plan your exit in a professional manner.
Although the process can be stressful, learning how to handle multiple job offers is an essential skill, and one that can help you get the role and compensation that you deserve.
***
Do you have any additional tips for handling multiple job offers? Let us know on Facebook!
Lakshmi Hutchinson is a freelance writer with experience in the nonprofit, education, and HR fields. She is particularly interested in issues of educational and workplace equity, and in empowering women to reach their professional goals. She lives in Glendale, California with her husband, twin girls, and tuxedo cat.