5 Tools for Effective Long-Distance Teamwork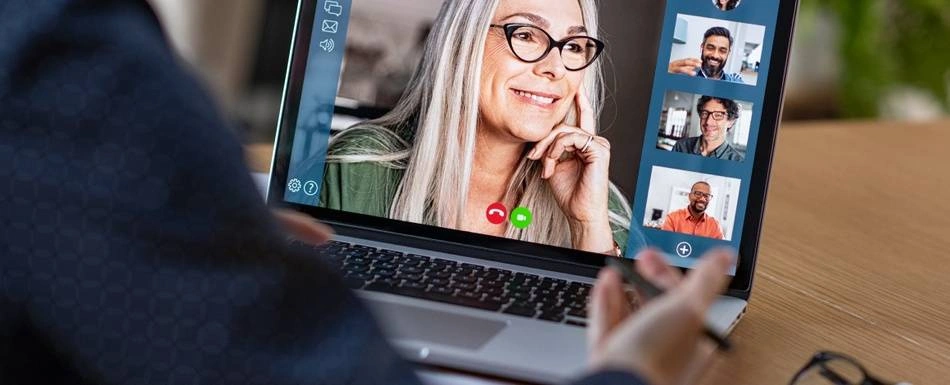 Remote work used to happen for a number of reasons; geographically disbursed teams, flexible work environments, or the occasional need to WFH (work from home, for the uninitiated).
These days, however, many of us find ourselves having to get our work done while keeping our teams healthy and productive, all without being in the same room.
If COVID-19 has you suddenly working on a remote team (or managing one), we want to make sure that you have the tools you need to get your virtual legs under you as quickly as possible. The first thing you'll want to do is ensure that you team is set up with the digital collaboration tool(s) that best fits your need.
Slack
Slack is a cloud-based communications tool that allows teams to organize and archive conversations via "channels." This tool is particularly handy for groups that are spread out geographically since it allows for easy cross-time-zone conversations that are searchable. This means that work isn't held up while someone is waiting for an answer from a team member who's asleep on the other side of the globe.
Trello
While I love a good dry erase marker as much as the next person, whiteboards are less than ideal when it comes to brainstorming in a remote workplace. If you're looking for the next best thing, Trello may be the right tool for you.
This online project management app lets you set deadlines, assign tasks, and have conversations. Notification options allow individual team members to know when tasks—or cards, as Trello calls them—land on their to-do lists. The interface is straightforward and visual, making it easy to see how individual pieces of a project are moving toward completion.
Google Hangouts
Skype has traditionally been the go-to for free video conferencing (and it's still a great option), but more and more people seem to be choosing Google Hangout. Some of the standout features of this video-conferencing tool are free or low-cost calls to regular phone numbers, multi-person video calls, and integration with Google Drive for easy collaboration while you're talking directly with your team.
Pro Tip: Have you heard of Google for Nonprofits? Learn how it and other online tools can help you build community around an organization or cause.
Microsoft One Drive
If you prefer Microsoft products and need to share files with team members remotely, give One Drive a try. This file sharing program makes project files easily accessible by anyone on (across multiple devices) so you don't waste time emailing files back and forth. It's also helpful with tracking versions as your documents evolve over the course of project.
Zoom
With its variety of products, including those that support meetings, webinars, a cloud-based phone system, conference rooms, whiteboarding, and chats, Zoom definitely seems to be having a moment.
***
Are you new to working from home? What remote-collaboration tools do you love? Share your tips with our community on Facebook.