Volunteering Over the Summer | 5 Ways to Get Creative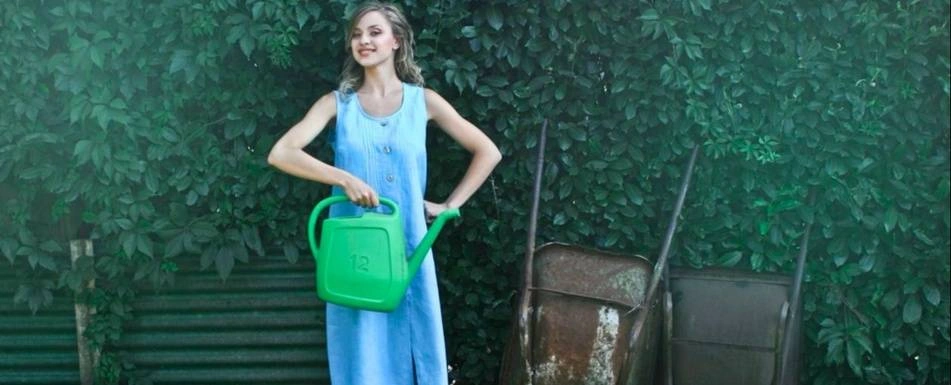 Summer can be a challenging season for nonprofit organizations. Charitable giving often slows down and many organizations struggle to fill their volunteer roster while their regulars are on vacation.
But it doesn't have to be this way!
Beat the seasonal slump by taking on new volunteer opportunities, including some activities that are only available during the summer.
Your summer volunteer work doesn't just benefit the organization you serve; it'll be a boost for you as well. If your workload tends to lighten over the summer or your job search is taking longer than expected, volunteering can offer you an exciting challenge and a fun new source of professional motivation. Giving back also provides a nice counterbalance to your vacations, which likely tend to be more "you-centric" (not that going on vacation is a bad thing!).
To give you a head start, we've gathered five summer volunteer opportunities for you to consider.
Donate used or new items
Always check with an organization to find out what they need (or don't need). Even if you reviewed their wish list a few months ago, take a second look because programs and wish-list items can change throughout the year. For example, an organization that runs children's programs may have different needs in the summer if they serve students all day instead of just after school or on weekends.
Every organization is different, but some items that may be more in demand over the summer include:
Water bottles
Sunscreen
Bug spray
Deodorant
Handheld battery-operated fans and batteries
Children's books
If an organization accepts used items, turn spring cleaning into summer cleaning to find clothes and other items around the house that you're no longer using. Not every item will be suitable for donation. As you're sorting through your things, make sure the items you're choosing to donate aren't ripped, stained, or broken.
Volunteer at a camp or summer literacy program
If you're passionate about working with children, there are lots of volunteer opportunities offered when school is out of session. Your local museum or community center may offer day or week-long camps, and libraries often have summer reading programs. If you're looking for a change of scenery, you can volunteer at a sleepaway camp like Camp Brookside in West Virginia or Camp Trillium in Ontario, Canada, for a few weeks at a time.
Pro tip: Prior experience working with children, in a classroom or non-classroom setting, is helpful but not essential. You may need to complete a background check or other training, so the earlier in the summer you can find these opportunities, the better.
Volunteer at a farmers market
Summer is the season for farmers markets, which offer plenty of fresh food and volunteer opportunities. Stop by the information table at your local farmers market to ask about volunteering, or check their website. Many markets are operated by nonprofit organizations or belong to a local nonprofit association, so be sure to check Idealist.org.
What does volunteering at a farmers market look like? It may include:
Staffing the information table or handing out information throughout the market
Assisting with food demonstrations and special events
Conducting community outreach
Helping to set up or break down the market (which usually requires you to be able to lift a certain amount of weight)
You can also ask individual vendors at the market about volunteer opportunities. They may need people to help set up or break down the stands each week, or they may even need an extra pair of hands on the farm.
Volunteer virtually
Summer too hot for you? Then virtual volunteering may be the solution. Volunteer from your home, a coffee shop, or any place with air conditioning.
Virtual volunteering is often very flexible, so start by figuring out what kind of work you want to do. Make a list of the skills you have that could be particularly useful in a remote context, such as editing, data entry, research, graphic or website design, or customer service. With today's technology, even a traditionally in-person activity such as career coaching or counseling can happen virtually.
Once you have your list, browse remote volunteering opportunities at Idealist.org and filter by keywords related to your skills.
Virtual volunteering doesn't have to end once the weather cools down; after all, some of us don't like to go outside in the wintry weather either! Subscribe to email alerts for your Idealist.org search to learn of new remote volunteering opportunities as they become available.
Focus on military families or veterans around the Fourth of July
American Independence Day is an important time to honor military families and veterans by giving back.
If your office is closed on federal holidays, use part of your day off to volunteer (and still have time for grilling, watching fireworks, or other Fourth of July activities). For example, if your city has a Fourth of July parade or ceremony honoring veterans, consider volunteering rather than watching from the sidelines.
Also, check Idealist.org for nonprofit organizations in your area that serve military families or veterans. Do they need specific kinds of donations? Do they need volunteers for any Fourth of July events they are hosting?
If volunteering around Fourth of July isn't feasible, you can look for year-round volunteer opportunities at organizations you came across on your Idealist.org search or with a U.S. Department of Veterans Affairs facility in your area.
Did you enjoy this post? There's plenty more where this came from! Subscribe here for updates.