What Does It Mean to Be a Corporate Idealist?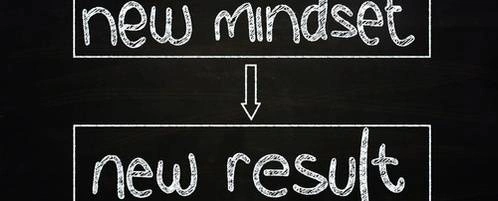 Christine Bader was no longer employed by BP when the Deepwater Horizon oil drilling rig exploded in 2010, killing 11 workers and triggering what most consider the largest environmental disaster in U.S. history. To her, the BP portrayed in the news in the tragedy's wake seemed worlds away from the one she had come to know just a short time before in her near decade with the company.
Can businesses really do good?
During her tenure there, in remote regions of Indonesia and China and with little precedent from the business community, Bader began to piece together a career advocating for more responsible and sustainable practices and helping to pave the way for a generation of what she terms "corporate idealists." Like idealists everywhere, they envision a more just world. For Bader and her peers, though, business is how we'll get there, not an obstacle along the way.
The contrast between the good work she did with BP and the scope of its negligence witnessed in the Gulf of Mexico prompted Bader to pen The Evolution of a Corporate Idealist: When Girl Meets Oil, published this month. The book seamlessly weaves together Bader's personal story –from BP to the United Nations to academia and author– and lessons from her fellow corporate idealists into a compelling introduction to this burgeoning field and the continued, uphill battle we face in taking the phrase "responsible business" from oxymoron to ordinary.
Changing the narrative
On any given day, you'll spot headlines about companies choosing profit over their employees' safety or that of their customers. Bader acknowledges there is still much work to be done, but assures the reader that quiet progress has indeed been made, detailing several struggles and successes in the field. And while most of the examples she points to involve large, multinational companies like Gap and Reebok, there are lessons in Evolution for employees at organizations of all kinds, including those NGOs applying external pressure to companies like BP.
At the heart of these lessons is the fact that idealists everywhere have the capacity to create change from the inside. She provides a roadmap for seizing opportunities, choosing our battles in pursuit of that bigger vision, winning over our colleagues, and finding common ground with our opponents. Take Dan Bross, for example. He left a job at a Fortune 500 company in search of advocacy work more closely aligned with his personal values only to rejoin corporate America a few years later. In his new role with Microsoft, he works to foster values and embed responsible business practices from within the company rather than by lobbying against it.
That's not to say that activists don't have their place, though it takes Bader some time to shed light on the positive roles other actors in this arena can play, but for those of us who are drawn to the business sector, there is ample proof that you can pursue social impact at the same time.
Looking towards the future
Bader doesn't waste words vilifying BP and other companies who've been shown to cut corners. She doesn't sugarcoat them, either. There are plenty of options out there for readers who want sensationalized back stories or mea culpas. She is pro-business with conditions, optimistic, but not blindly so. Even with the groundwork that has been laid, Bader does not ignore the significant challenges that remain. She poses big questions whose solutions may be years in the making in an increasingly globalized world. Because, as much as one business, government, or nonprofit can do, it's hard to say who is ultimately responsible for the people and places that have been left behind.
Companies may continue to fall short in some ways even as they break new human rights ground in others. And isn't that less bad, in Bader's words, than doing nothing at all? Want to read more? Purchase Corporate Idealist or visit Christine's website. Stay tuned for our interview with the author.
Did you enjoy this post? There's plenty more where this came from! Subscribe here for updates.
About the Author | Kari's Mirkin's underlying philosophy of work in the nonprofit sector is that we need to ensure equal and easy access to the things that make us who we are: the arts, culture, and lifelong learning. A native of Youngstown, Ohio, she received her Master's of Nonprofit Organizations from Case Western Reserve University and spends her time as a Consultant with Grants Plus and member of Young Nonprofit Professionals Network's national board of directors. When she's not cheering on the Cavs or scouting out the nearest coffee spot, you can find her posting on Facebook,Twitter and LinkedIn.