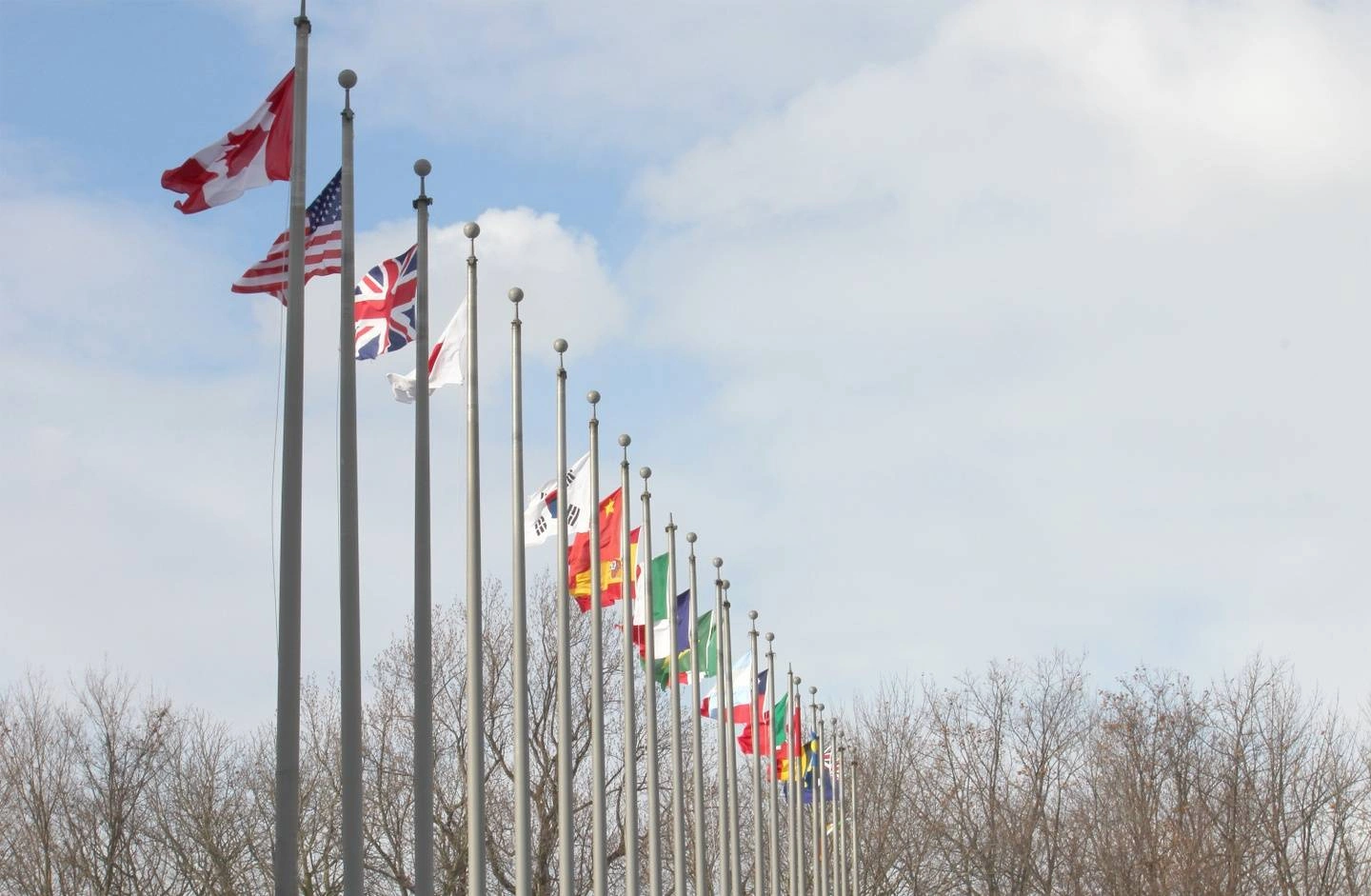 International Relations Graduate Degrees
International relations is a field encompassing everything from human rights and sustainable development to economics and policy analysis. Graduates with a master's in international relations develop and apply a global perspective on a variety of complex issues that transcend national boundaries.
What are the course requirements for a master's in international relations?
A master's degree in international relations (also referred to as international affairs) usually requires two years of full-time coursework. Like other professional graduate programs, international relations curricula place a strong emphasis on connecting the theoretical with the practical. Experiential learning is often encouraged and sometimes required, and is achieved through internships with international organizations as well as semesters abroad.
Because international relations is a wide-ranging and interdisciplinary field, graduate programs offer you the flexibility to explore and cultivate a number of intellectual and professional interests within the degree area, including foreign languages, economics, communications, and public policy.
While specific course requirements vary by concentration, the core curriculum offerings for a master's in international relations provide foundations in:
History and theory of international affairs
Economic policy and analysis 
Foreign language proficiency
Laws and regulations governing international organizations
Researching, designing, and evaluating programs 
Leadership and ethics
Cross-cultural and international communication
Negotiation and conflict resolution
Policy development, implementation, and analysis
Globalization
Quantitative and research methods
Most international relations degree programs post course offerings online. Carefully reviewing a program's curriculum will give you a sense of how your graduate education will be structured, and what you can expect to learn. Comparing curricula will also help you determine which graduate program may be the best fit for your interests.
What can I do with a master's in international relations?
As a master of international relations graduate, you can go into public service and leadership positions in nonprofit, government, and for-profit businesses. As an experienced and worldly expert in communications, you'll be able to apply your skills to myriad positions of interest within those sectors.
Job titles that you may qualify for as a master of international relations graduate include:
Executive director
Research and policy specialist
Consultant
Program manager
Intelligence specialist
Assistant professor of international relations
Diplomat or foreign services officer
What are the degree options for a master's in international relations?
International relations (or international affairs) is a robust field with a long list of specialized degree options. Depending on your particular area of interest and graduate program of choice, you may choose from degree titles including:
Master of arts in international relations: If you're interested in acquiring the knowledge and skills necessary to pursue a career in international diplomacy, politics, and economics, this is the degree track for you.
Master in international cooperation and public policy management: This degree is for you if you're interested in becoming a manager in international cooperation, capable of designing public policies, programs, and development projects.
Master of intercultural conflict management: If work in conflict prevention, resolution and management interests you, this degree option is the way to go.