Transitioning from a Legal Career | A Grad School Story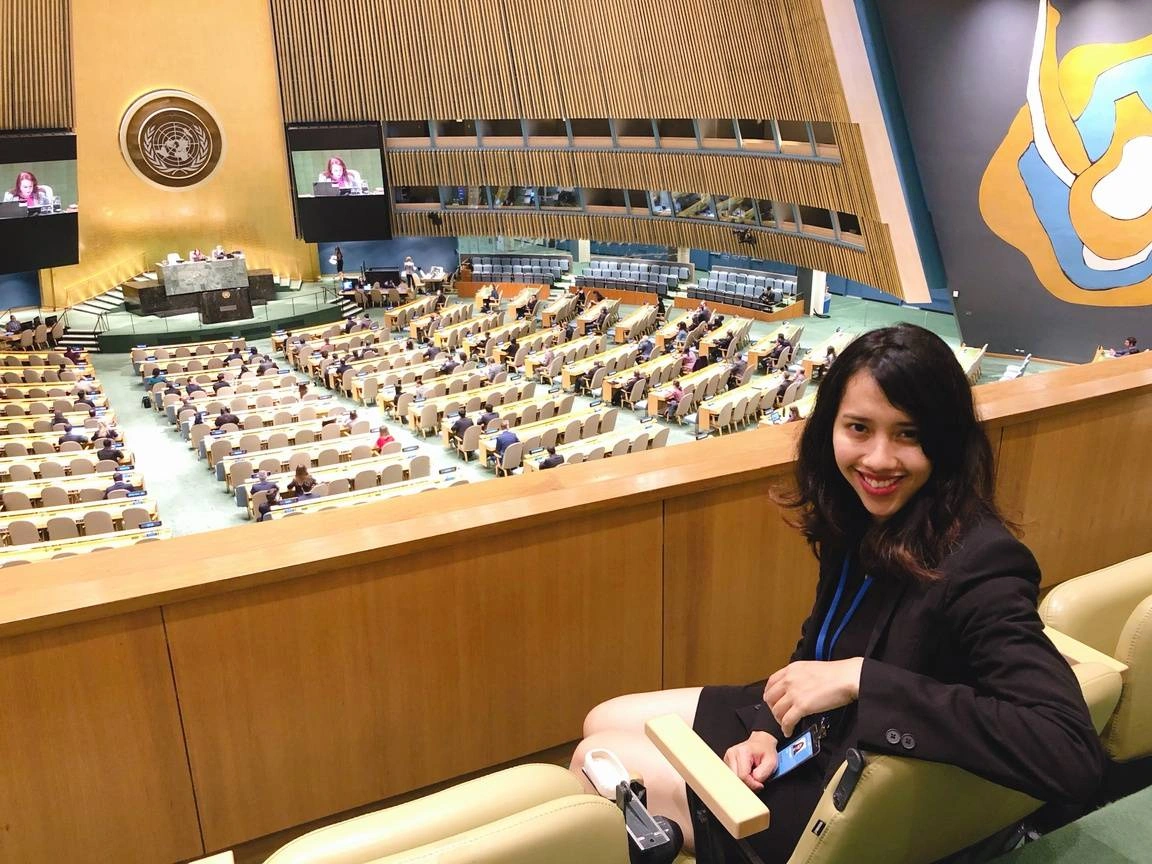 Ayu Ariyanti, hailing from Jakarta Indonesia, studied law as an undergraduate and after two years as a trademark legal consultant, decided to continue her education in pursuit of a professional transition.
Though it wasn't a part of her initial plan, that journey led her to earn a Master of Public Administration in Public & Nonprofit Management & Policy (MPA-PNP) from NYU's Robert F. Wagner Graduate School of Public Service. "I planned to pursue a Master of Law degree," Ayu says. "I hadn't considered an MPA program." After conducting some research, however, Ayu found that NYU Wagner would offer her an opportunity to draw from her legal background as she worked toward her MPA.
But as is the case with so many social-impact graduate students, since enrolling at NYU Wagner, Ayu's network has expanded along with her interests, passions, and career goals. 
Thanks to the experience she gained serving as the communications chair for the Wagner International Student Society (WISS), through coursework like Performance Measurement and Management for Public, Nonprofit, and Health Care Organizations, and by completing an internship at the United Nations Department of Economic and Social Affairs, Ayu was inspired to shift her professional goals. She now plans to represent her country in an international organization such as the United Nations.
"This goal of representing Indonesia in an international organization was crystallized when I realized that there are few Indonesians in the United Nations, even though it is one of the most populous countries in the world," Ayu explains. 
Ayu plans to combine her newly acquired skills with her legal background as she pursues a new career in international development. Her goal is to bring more awareness to issues faced by Indonesians as well as their accomplishments, and in turn, strengthen the economic opportunities available to the citizens of Indonesia. 
After graduation, Ayu would like to spend her optional practical training (temporary employment related to an international student's area of study) gaining leadership experience with a global nonprofit organization. She then plans to return to Indonesia to work in public service management. "I hope to learn from other nations' approaches to similar issues that Indonesia faces," she says, "so I can return to my country and implement the knowledge I have gained." 
***
Want to learn more about the NYU Wagner School of Public Service? Visit their Idealist Grad Schools directory profile or speak to a recruiter at a Grad School Fair!