Our Idealist Applicant Tracker allows organizations to track and organize applications on the listings they post!
You can enable the Applicant Tracker on page 4 when creating your listing. When this option is enabled on a job, internship, or volunteer listing, administrators can easily:
Track the number of views and applications for your listing
View and export resumes submitted by applicants
Organize applications internally by updating their status 
Enabling our Applicant Tracker will ask candidates to submit their application materials directly through Idealist. You can choose to require:
Resume *This is a default requirement for jobs and internships
Additional documents such as a Cover Letter
A website URL for applicants to submit a link to a portfolio or other website 
Custom Questions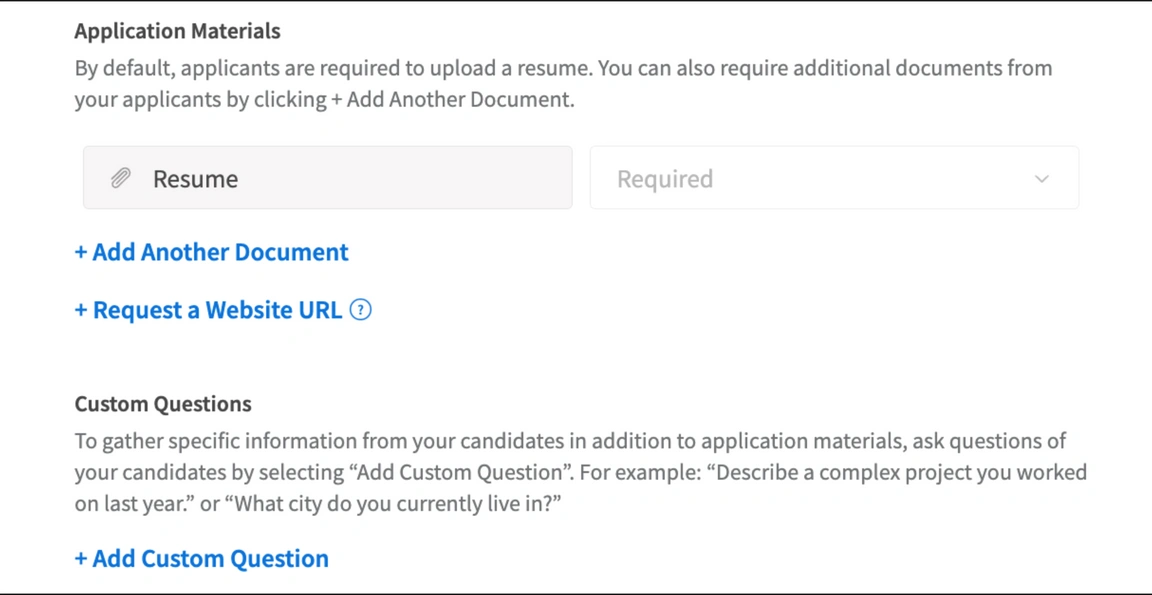 Note: Document requirements can't be edited by administrators after a listing has gone live. If you need to make any changes, feel free to reach out - our Support Team will be happy to help!
Administrators of the account can view applications at any time through the Manage Listings section of your organization's Dashboard. If you'd also like administrators to receive alerts via email when new applications are submitted, navigate to the "Notifications & Emails" section of your organization's Dashboard.
Here, administrators can set the notification frequency to Instant, Daily, Weekly, or not at all.
*Note: Changes to the organization's "Notifications & Emails" settings will affect all administrators to the account.
For more information on how to use Applicant Tracking, check out our other Help Center articles:
Still have questions about Applicant Tracking? Contact us—we're here to help!