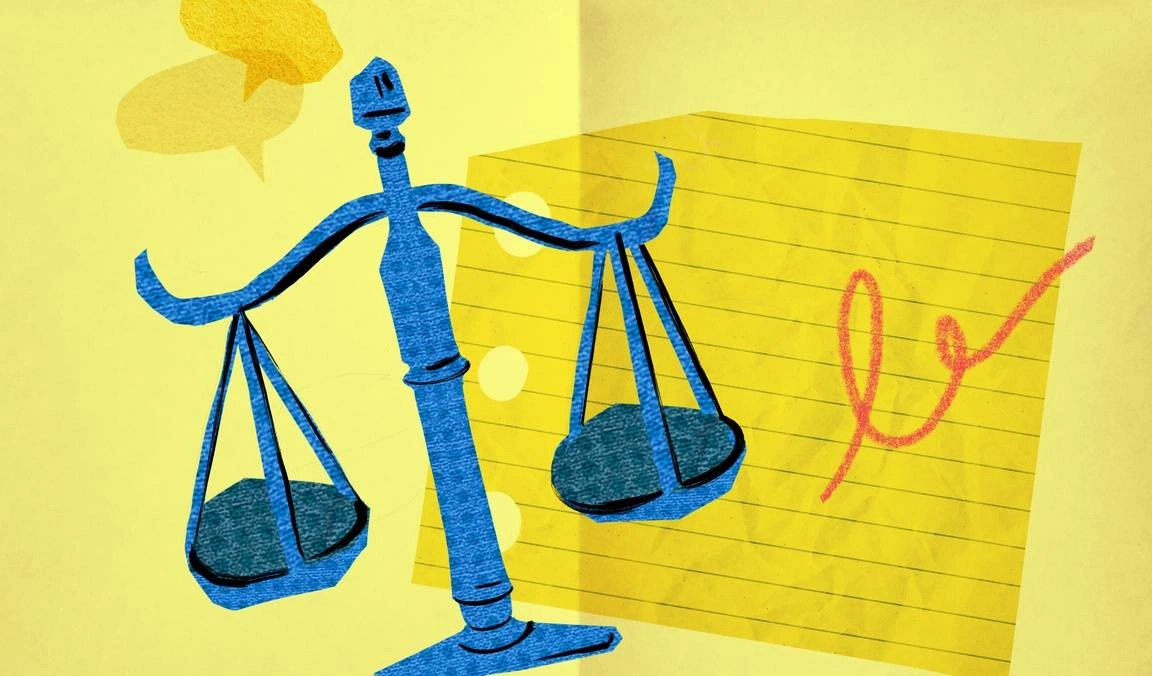 If you're like many people who chose law school, you have a strong desire to make a difference in the world. But perhaps upon graduation, you decided that a traditional legal career path isn't quite right for you, and you may be wondering: what can you do with a law degree besides practicing law? Here are six social-impact jobs that will make great use of your legal training.
High School Teacher
Law school teaches you a lot about how our government functions, which makes it excellent experience for a career in teaching.
Of course, you can also teach at a law school, but you may also want to consider sharing your expertise at the high-school level. Many high schools have government, criminal justice, or other law-related courses that, as a law school graduate, you'd be perfect for! Some schools also have extracurricular activities focused on civic engagement, such as the Center for Civic Education's We the People program.
If you're interested in becoming a teacher, keep in mind that you may not need to go back to school for a degree in education. Many states offer alternatives such as certification courses that you can utilize instead, but be sure to check with your state or local school district board to find out their specific requirements.
Curriculum Specialist
If you have an interest in education but aren't too keen on working in a classroom, there are options for you to work behind the scenes creating lesson plans and curricula in the subject of law. There are plenty of nonprofit organizations that create programs around a variety of social-justice areas such as civic engagement, immigration law, and civil rights. Check out Teaching for Change, Street Law, and The Southern Poverty Law Center to learn more.
Legislative Analyst
This is probably the most obvious choice for a law school graduate looking to branch out a bit—especially if your desire for obtaining a law degree stemmed from an interest in public policy. Whether your particular passion is environmental justice, women's rights, or immigration, there are many organizations out there advocating for change. Try searching for job opportunities related to legislation right here on Idealist.
Pro Tip: If you'd prefer to work in the public sector, there are plenty of jobs with elected officials and government agencies at all levels that would love to have you.
Nonprofit Executive Director
Running a nonprofit organization requires a fair amount of knowledge about the law. As a director, you would need to know about federal laws pertaining to nonprofit status and tax exemptions, as well as labor and employment law. You would also need an understanding of the legal fiduciary responsibility of a Board of Directors, so if you enjoyed learning about regulations in law school and have an interest in the nonprofit sector, this may be the direction for you.
Therapist
If you pursue this path, you'll likely need to obtain more education—perhaps a certification, perhaps a PhD. However, the skills you've already learned in law school will likely help you as a therapist. In law school you were taught to be analytical and to listen to your clients, and if you're motivated by a desire to help people, then providing therapy services is a great option.
In fact, there is an emerging field of therapists who specialize in working with stressed-out attorneys. What better training is there for supporting an unhappy lawyer than experience as a lawyer?
Foreign Service Officer
Interested in international relations? Consider pursuing a career as a Foreign Service Officer with the U.S. State Department. You'll do things such as research and write reports, and enter into negotiations with government officials. There is no specific degree requirement to pursue this career, but as a Foreign Service Officer, you'll likely utilize some of the same skills as you would if you were a practicing lawyer. Having a law degree and background knowledge of international law will certainly boost your chances.
***
Did you enjoy this post? There's plenty more where this came from! Subscribe for updates.
About the Author | Samantha Fredrickson has worked in communications and nonprofit advocacy for more than a decade, spending much of her career advocating for the rights of vulnerable populations. She has degrees from the University of Nevada, Reno and New York Law School.