Tools and resources for social-impact professionals like you
From professional development and career advice, to grad school fairs and ideas for taking action in your community, we're here to help you on your social-impact journey.
Customize your Idealist job search
Filter available job, volunteer, and internship listings to exclusively show remote-only opportunities.
Finish your profile, adjust privacy settings, and save listings with your personalized Idealist dashboard.
Sign up for daily emails featuring opportunities that match your interests and aspirations.
Create an Idealist Account
We are committed to catalyzing growth and change in the sector. If you've worked full-time at a U.S. nonprofit in the last three years, join us in making compensation more transparent.
Resources to aid you on your career path
A monthly email designed to guide you through any stage of your career.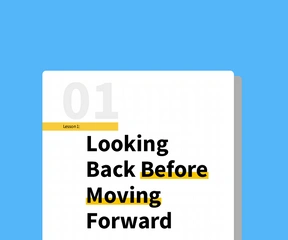 Land your dream job or progress at your current organization with our free virtual course.
---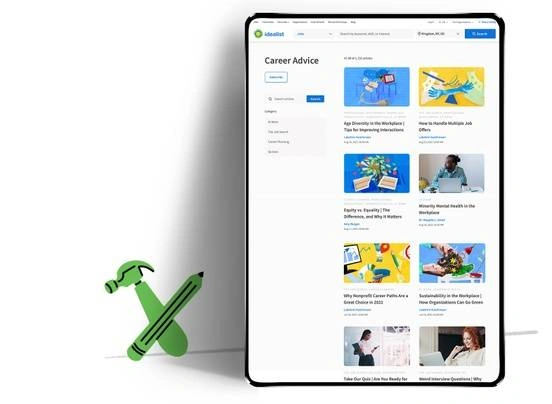 Career Advice: A Blog for Social-Impact Professionals
Whether you're new to the nonprofit space or a seasoned pro, Career Advice offers articles from a diverse team of writers sharing tools, tips, and templates for every aspect of your professional life.
Annual Grad School Fairs
Join us at our Social-Impact Grad School Fairs!
Every year, Idealist hosts events that allow prospective students to explore hundreds of grad programs and interact directly with grad school admissions representatives—all absolutely free!
Grad Resources: A Blog for Current and Future Graduate Students
From advice on applications and financial aid to outlining grad school alternatives, the Grad Resources blog has everything you need to explore continuing education.
Ideas for Action: A Blog for Making a Difference
If you're looking for ways to do good in your community, along with stories of inspiration from idealists around the world, the Ideas for Action blog is the place to find it.
Idealists of the World on Facebook
Share resources, photos, friendship, and inspiration with more than 45,000 idealists from around the globe, all dedicated to doing good in their communities.