How to Get Into Grad School | Tips for Undergrads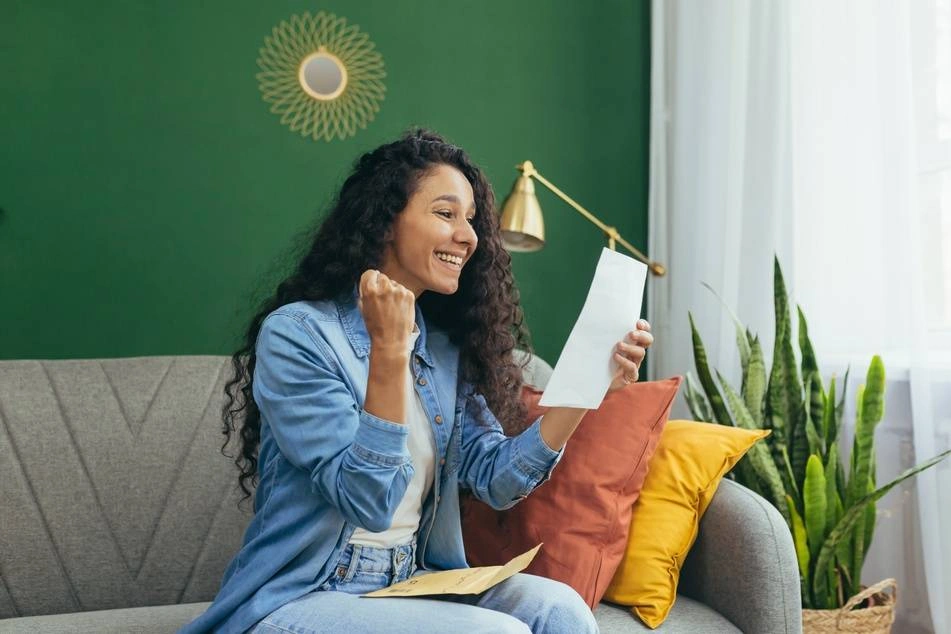 If you're currently working toward your bachelor's degree, thinking about how to get into grad school may feel like unnecessary, added pressure—but as you likely know, there are many benefits to planning ahead. And if you think you might jump into grad school right after college, it's especially important to ensure you're on the right track.
Here are some tips for improving your grad school prospects while you're still an undergrad.
Keep up your grade point average
No senioritis for you! Be sure to take all your coursework seriously. Since you may not have a lengthy resume just yet, your undergraduate grades will carry more weight in the eyes of the admissions staff.
Choose your courses (and your professors) wisely
If you're considering grad school, you should select your undergraduate classes based not only on degree requirements, but also on your future grad program application. Macroeconomics classes, for example, are prerequisites for some international affairs graduate programs, so you may want to get those out of the way before applying.
Make sure you're also keeping an ear out for authors and schools of thought within your discipline; this can help you make informed decisions about any professors you may want to work with or areas of specialization you'd like to pursue.
And if your undergraduate institution offers graduate-level coursework, consider enrolling in some of those classes, too. These classes can give you a feel for graduate study and an opportunity to network with current grad students, putting you ahead of the game in terms of preparation.
Cultivate relationships with your professors 
Professors with whom you have a rapport are more likely to offer guidance, keep you in mind for work or internship opportunities, write you letters of recommendation, and provide insight into programs you may be well-suited for.
Remember that teachers are there to help students succeed, and they're usually more than happy to offer their time, experience, and expertise. Don't be afraid to reach out—either via email or during office hours—to ask questions or discuss your grad school plans.
Gain leadership experience through clubs and activities
Whether it's working at your college radio station, participating in student government, or pursuing volunteer opportunities in your field of study, taking on a leadership role is an effective way to gain experience, network, and project manage—all of which look great on your grad school application.
Attending talks or seminars on campus (and volunteering to help out!) also lets you delve deeper into your area of focus. You'll have the chance to engage with leading voices in the field, as well as meet others who are interested in the same topics. And if you volunteer behind the scenes, you'll probably get more one-on-one time to ask questions and expand your professional network with visiting lecturers.
Not only will these events and activities enrich your undergraduate experience overall, they'll also provide you with stories to share during graduate school interviews and in your statements of purpose. What's more, your professors, club leaders, and peers are also strong sources for letters of recommendation.
Carve out time to study for admissions tests
Standardized admissions tests are often used to assess your aptitude and ability to succeed in graduate school. These include the Graduate Record Exam (GRE), Graduate Management Aptitude Test (GMAT), Law School Admissions Test (LSAT), Medical College Admissions Test (MCAT), Miller Analogies Test (MAT), and the Test of English as a Foreign Language (TOEFL). And while tests like these are weighted differently by different grad programs, your performance on them matters.
If you're planning to attend grad school directly after college, you'll most likely need to take these exams as an undergraduate student. Plan ahead by scheduling your tests between semesters to avoid overwhelming yourself, and consider joining a study group or test prep course to prepare.
Develop your resume with on-campus jobs, service learning, and internship opportunities
Working during your time as an undergraduate—whether it's as a research assistant, an office assistant, or in your college library or student cafe—is a great way to acquire work experience without delaying grad school enrollment. And if you're working in a department or position related to your desired field of study, these jobs are excellent to include on your grad school application.
Be sure to take advantage of resources like your school's career center, whose staff can help you find internships, conduct your graduate school search, and consider your long term plans. They can even connect you with alumni who may be current graduate students and can serve as mentors as you consider next steps.
There are also plenty of resources available to you right here on Idealist. From finding volunteer and internship opportunities to browsing grad programs, you can discover multiple ways to develop your resume, acquire work experience, and find your dream grad school no matter what your aspiration or area of interest.
***
It may be a few years before you'll be filling out grad school applications, but by taking these steps, you can set yourself up for success.
Interested in learning more about how to get into grad school? Check out Idealist's Grad Resources blog for more tips and advice for taking the next step in your social-impact career.