Get the Experience to Land the Job: Data Analyst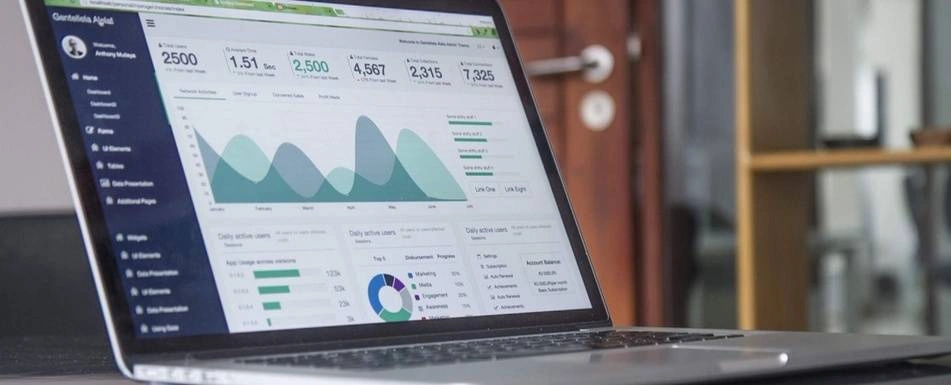 In last week's edition of "Get the Experience to Land the Job" we shared some creative and effective ways to gain meaningful, yet informal experience in social media management. Now, in part four of our six-part series, let's take a look at how to build some of the experience you'll need to land an entry-level position in nonprofit data analysis.
Pro Tip: Even if you're not focused on a position that is specifically categorized as data analyst, this particular skill set is incredibly valuable to most nonprofits, no matter your position or your organization. Developing and nurturing an ability to mine and interpret data could just be your differentiating factor when applying for your next job.
The usual disclaimer: Don't attempt to spin any of the following as professional experience on your resume. Here are ways that I would suggest featuring this somewhat-informal experience:
Make space to include a Relevant Coursework section on your resume.
Anything that doesn't fit on your resume naturally should be reserved for your cover letter, and with any luck, for your first interview.
Enter the digital portfolio! This is a fantastic—and innovative—way to feature any and all of the work that you're proud of. Furthermore, you shouldn't feel limited to only featuring paid work in your portfolio. If you think something you did in your spare time may catch the eye of potential employers, your digital portfolio is a great place to do just that.
When it comes to getting your hands on some real data to analyze, you have two, equally fantastic options:
Create a personal website, or use your existing personal website. Having a personal website to use as an analytics guinea pig of sorts can be a useful and rewarding part of the learning process.
Use Google's demo account. The Google Analytics demo account is a fully functional Google Analytics account that any Google user can access. It's a great way to look at real business data and experiment with Google Analytics features.
If you're a creative type and are up for the challenge of creating your digital portfolio, read on, dear creative! If you can't think of anything worse than having to sit down and put together content and copy, skip on down to the next section, "Google Analytics."
Create your personal website
Deciding to take the plunge and create your personal website can be daunting to say the least. But believe me, there are tools out there that will make this not only a relatively painless endeavor, but a fun project that you'll be able to feature as a prime example of your work. Here are some tips for developing an organized plan for setting up and launching your site:
Step 1: Collect your content. Whether you have a few blog posts, photos that you're proud of, or more obscure projects that you can pair with a caption and an interesting stock photo, you'll need some content to get you started. Gather up your work samples as well as a well-formatted version of your current resume. This should give you enough content to get your site up and running.
Pro Tip: Sure, you can create a website about teacup poodles instead of a professional portfolio, but why not take advantage of the excuse to finally create your professional website? Since the purpose of this site is to drive and track traffic, it makes sense to create a site to which you'll be actively directing traffic to, i.e., your digital portfolio.
Step 2: Create your site. If you're looking to stretch yourself a bit and are interested in the option to play with style and design, try Squarespace. For as little as $12/month, you can get a super professional site up and running with access to analytics.If this doesn't sound like you, check out Wix where all premium plans also come with access to Google Analytics. Personally, I've never used a free platform for this sort of thing, and I'm not 100% certain that a quality product like this exists (that also offers access to analytics). If you know something I don't, please share it with the community in the comments!
Step 3: Start driving traffic. Once your site is live and you're feeling great about it, share, share, share! Put a link in your email signature and social media bios. The entire purpose of the site (in this context, at least) is to drive traffic which will offer you some data to play with.
Now that is live, it's time to look at the data.
Google Analytics
If you're new to Google Analytics, it makes sense to start at the source. Google offers a variety of free webinars for those learning to use the tool. Here are some courses the check out:
Some other Google Analytics resources to explore include Whole Whale, Kissmetrics, Nonprofit Technology Network, and Moz.
Pro Tip: If you're using data from your personal website or digital portfolio, a great next step for you will be to start using Google Analytics to measure your social media return on investment.
Beyond Google Analytics
If and when you feel confident in your Google Analytics knowledge, and want to take your ability to track and report out on data to the next level by moving from analytics conversant to data fluent, I'd highly recommend learning how to create your own dashboards.
The key here is to continue to play and practice with your data. Find numbers that are interesting to you and consider how you could translate that information—either visually or verbally—if you were in a professional position where you had to do so. As I suggested in previous posts in this series, putting together a brief report, deck, or presentation on what you found can be a great way to highlight your new-found skills as well as add something fresh to your portfolio.
Did you enjoy this post? There's plenty more where this came from! Subscribe here for updates.