The Only Resume Cheat Sheet You'll Ever Need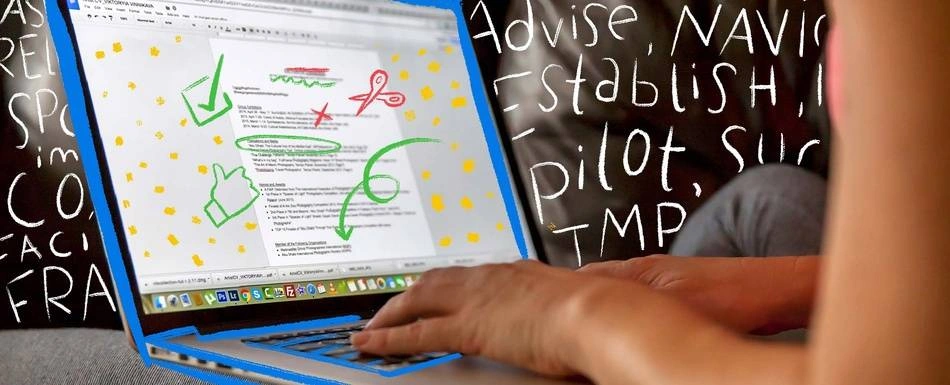 A lot goes into drafting a good resume. You'll want to make sure you're using the best format to showcase your skills and achievements, that you've carefully edited each section, and that the information you include is relevant to the position for which you're applying. Even the font is important! And while your resume should be unique to you and your professional trajectory, there are a few important universal tips that you'll want to take into account.
Read on for our top resume tips, common errors to avoid, and a list of 76 resume-ready action verbs.
Resume pro tips
When a hiring manager is reading your application, they just want to know the answer to these questions: Can you do the job? and Will you do the job?
Show, don't tell! Skip tired terms like goal-oriented and results-driven, opting instead for real data. How much money did you save the organization? How many people attended the fundraiser? How many volunteers did you manage? Include numbers when you can.
Share your resume with a trusted friend or mentor. If they can guess what type of role you're applying for simply by reviewing your resume, you've nailed it!
Common resume mistakes to avoid:
Inconsistent punctuation and capitalization (look at your bullets, dashes, and spaces)
Grammatical errors
Inconsistent formatting
Outdated contact information
Action verbs to illustrate ...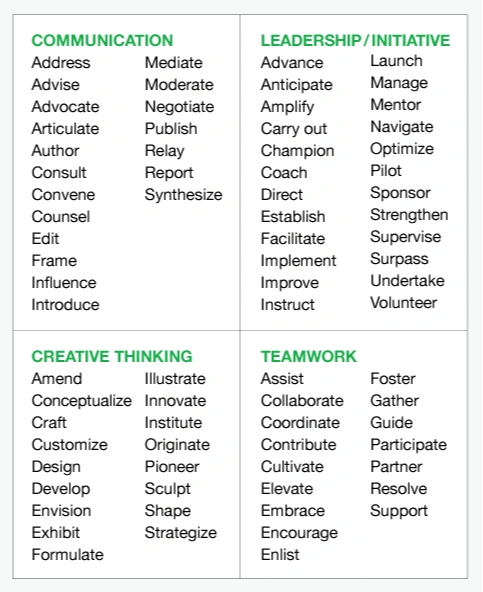 If you're looking for a deeper dive into the ins and outs of creating a great resume, check out our other resume tips and resources.
***
Did you enjoy this post? There's plenty more where this came from! Subscribe here for updates.