3 Resume Types to Help You Embrace Career Gaps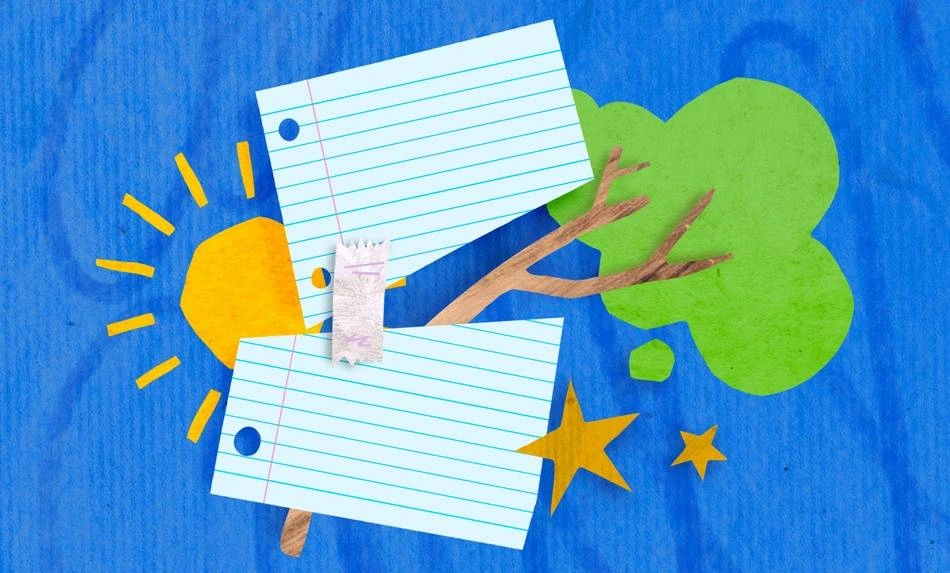 Your resume is an opportunity to tell a story. But if yours doesn't read like a book with a linear narrative—due to career shifts and employment breaks—it can be difficult to find the best way to communicate your skills and experience.
If you're unsure about how to confidently present a patchwork career history that spans sectors and positions, and maybe contains a gap or two, we've put together a guide to walk you through three resume options to use on your next job application. Below, find out how a functional, targeted, or combination resume can best help you embrace the diversity of your experience and present a clear story for a potential employer.
Functional resume: create a cohesive and relevant narrative
Instead of listing experience chronologically, consider using a functional resume format to hone in on the specific narrative that's best suited to the position you're pursuing.
A functional resume is organized by theme and highlights skills, as opposed to tasks and responsibilities. This could be the ideal format if you're making a career switch, have employment gaps on your resume, or have less formal work experience.
To craft a functional resume, you'll want to read over the job description for the role you're interested in and pick out major themes and keywords. Then, group your relevant skills, accomplishments, and former projects according to those themes.
For example, if you're leaving a sales role in the private sector to pursue a career in nonprofit fundraising, your resume may be organized by relevant skill categories like lead generation, customer service, and project management. Under each category, detail how you have used this particular skill to reach and surpass your professional objectives:
Professional Accomplishments
Customer service
Provided excellent customer service as Sales Representative, as evidenced by consistently positive customer reviews.
Improved team customer satisfaction rating by 60%.
Received Representative of the Month award three times in four years thanks to record of exemplary service and feedback from managers and peers.
Project management
Successfully managed a range of fifteen to twenty client projects at a time.
Supervised a team of two direct reports.
Ensured delivery on or before target dates, never missing a projected deadline.
Lead generation and sales
Expanded territory client list by an average of 10% each year.
Consistently met and exceeded sales quota, leading to a 12% increase in company-wide sales.
Established standard sales scripts and proposals for team-wide use, helping to improve overall sales target performance by 18%.
After "Professional Accomplishments," you can add sections for additional skills, employment history, and education. If you omit dates of employment and place these shorter sections at the end of the resume, you'll encourage more attention on the skills and strengths that you want a hiring manager to notice.
Targeted resume: de-emphasize gaps in work history
While a functional resume helps to create a narrative of your work history, a targeted resume can help you establish an even sharper view of your most relevant skills.
Using a targeted approach may be helpful if you'd like to take attention away from periods of unemployment and shine a light on your most pertinent experience. Because this type of resume is customized to a specific job description, you'll want to pick out key phrases and skills from the job listing when crafting your own version.
Your targeted resume may begin with a skills summary or list of professional qualifications specific to the role. For example, if you're responding to a nonprofit fundraising job posting that includes phrases like "donor research," "campaign," "strategy," and "grants," a targeted skills summary may look like this:
Professional Qualifications
Proven success managing all aspects of the grants process in a timely fashion.
Skilled in implementing strategic plans for donor research, outreach, and stewardship.
Adept at campaign-building and event coordination.
After presenting this information, include your employment history based on roles that are directly relevant to the position. This is where you can bring more context to your qualifications by providing examples of how your skills yielded results. For example:
Employment History
Development Officer, ABC Organization, 2016-Present
Manage grants through every stage, resulting in a grant-funding revenue increase of 20% in the last two years.
Led successful transition to a new donor management platform and grew donor base by 14%.
After, you can add sections focused on additional skills, education, or volunteer experience.
A finishing touch to any resume is a compelling cover letter, so make yours memorable and specific for each application. Explain exactly how you can make an impact by offering some context about the most relevant bullets on your resume. So if you increased grants funding by 20% in your most recent role, talk about how you made that happen.
Combination resume: paint a full picture of your experience
If you're interested in creating a cohesive and relevant resume for a specific position, but you also want to show the breadth of your experience, a combination resume may be your answer. This resume type borrows from both the functional and chronological resume formats by highlighting relevant skills first, supported by related and chronologically-ordered work history.
While you have the freedom to order the content as you please, try implementing these key points:
Relevant skills and professional qualifications: Similar to a functional resume, you may opt for placing your skills at the beginning of the document and grouping them by category to play up specific strengths. You could also forego categories and simply list individual skills in order of relevance and importance.
Work history: If painting a full picture of your experience is important, support your qualifications by listing related roles in a section called "Relevant Experience," followed by a section called "Other Experience." By including unrelated positions in this section, you can highlight your job history to create a well-rounded picture of your career's trajectory.
It may take some experimentation and tweaking to find the resume format that works for you, but rest assured that there are plenty of ways to present your diverse experience.
***
Did you enjoy this post? There's plenty more where this came from! Subscribe here for updates.