Living with Chronic Illness or Disability | Know Your Strengths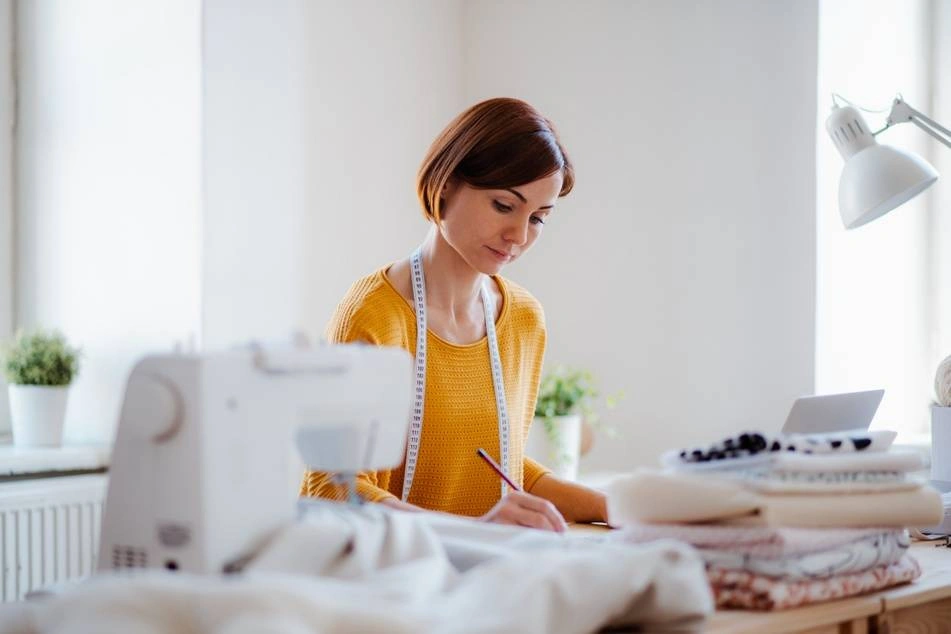 The job search is already an anxiety-inducing endeavor, but it can also be demoralizing when you live with chronic illness or disability. You may be unsure of whether or not to disclose your health status from the get-go and, if you do, you don't know if a potential employer will see you as a liability rather than a valuable employee.
But a different health status or being differently abled gives you a unique set of strengths that translate well in any workplace. Continue reading to learn what those are and how to talk about them.
Different and capable
The traditional working world has not always been hospitable toward people living with chronic illness or disability. This may cause you to feel somewhat insecure when you embark on your job search. 
But many people can relate: More than 40% of the U.S. population lives with at least one chronic illness and 26% of the U.S. population lives with some form of disability. With such a significant portion of the population living with these types of health and physical challenges, you can rest assured that you're not alone in your struggle. 
To feel confident and capable throughout your job search, concentrate on your strengths: What do your job history and skills say about you? As much as possible, direct your focus away from worrying about whether your body will be perceived as an inconvenience in the workplace.  
Think outside the office
It is natural to cull your demonstrated strengths from your education and professional history. But have you thought about what you have nurtured as a result of your illness or disability? Here are some things you may be a pro at:
Time management. You are more sensitive to your body's needs throughout the day, so you are adept at planning your time accordingly. 
Self-management and discipline. There are certain tasks you undertake to maintain your quality of life. These tasks include learning about your condition, medications, and side effects; managing your physical and psychological symptoms; making lifestyle changes; and knowing when to ask for help or guidance. Doing these tasks requires self-awareness, discipline, and curiosity. 
Determination and persistence. Because the challenges of your body can be great, you are always working with your limitations. This means that you don't easily give up until you find a solution.
Creative problem-solving. In working with your limitations, you have likely had to figure out new ways to do things that most people take for granted, such as how to get around your hometown or how to work from bed. 
Ease with assistive technology. You may be sensitive to technologies that enhance your productivity—like dictation software—or that helps you think outside of the box, such as closed captioning or screen readers. 
Communication and active listening. To advocate for your health and needs, you consistently practice clear, direct communication. This means that you also know how to listen, like in a doctor's examination room, which helps you ask good questions and see things from a different perspective.
Positivity. You know that being positive is not about being happy 24/7. You know it is an attitude that helps you work through challenges and improve the environment you are in. 
Empathy. Because everyone you meet may not be kind or compassionate in how they treat you, you have learned empathy, which only improves your interpersonal relationships and communication.
Courage. Living with illness or disability demands courage. Whether you are trying a new treatment or routine, or showing enough vulnerability to ask for help, you are courageous in how you interact with the world. 
As you review job descriptions, submit applications, and prepare for interviews, take the time to see what you have learned because your health status is different from the perceived norm.  
Talk about yourself
Whether you are chatting to people in your network or talking to an interviewer, the strengths you gained from your past work experiences will be front of mind. But don't neglect to talk about what you have learned from living in your body. Think of examples from your daily life or from your health challenges that demonstrate the qualities you want people to know about you. 
If there is a specific job that you are excited about, pay attention to what that employer is looking for. If you have the skills they are looking for—regardless of whether you nurtured those at a past job or because of your health—don't be afraid to apply. You will have time to think through how you want to talk about those strengths, especially if you are still unsure about whether you want to share your health status.  
To disclose or to not disclose?
Being open and vulnerable about your health is a big decision in any context, but especially with a potential employer. You may fear discrimination or that your candidacy will not be taken seriously. 
There is no single "right" approach here. You have to decide if and when it makes sense to speak about your health. But what may help you in your search is to practice two things with someone you trust: 
Talk about the strengths you have gained as result of your illness or disability; and 
Share your health status and what you need to do your job well. 
The more comfortable you are with acknowledging your strengths and talking about yourself, the more confident you will feel advocating for yourself as you put your best foot forward.  
 ***
Are you on the job hunt with a chronic illness or disability? Try searching the Idealist Jobs database according to accommodations that might suit your needs, using phrases like "flexible hours" or "inclusive."