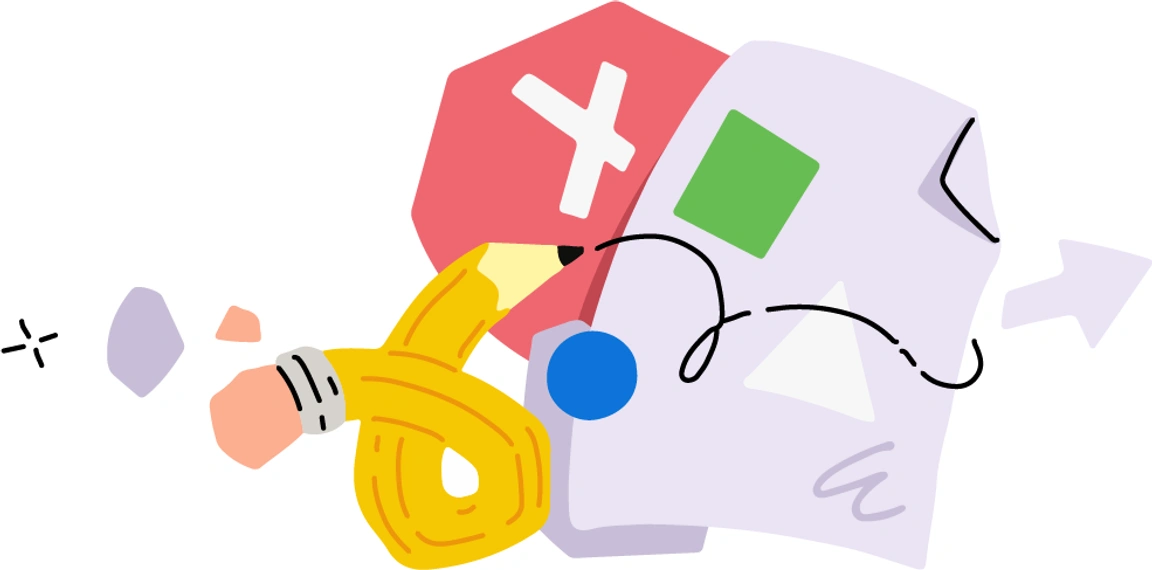 Congrats! You posted an open role at your organization, received a few (or many) promising applications, and are now in the midst of the busy hiring process. Whether you're scheduling first-round interviews or you're well on your way to sending out an offer letter, we hope the process has been a good one! 
Now, what about the applicants who didn't make the cut?
[record scratch]
As you move on to the next stages of your recruitment and hiring process, don't forget about all the applicants who took the time to create an application, interview, share work samples, or submit recommendations. Employer branding is important, and if you leave applicants with a good impression of your organization, they're more likely to apply the next time you post an opportunity.
To make things easy, we've created two rejection letter templates that you can customize and send out en masse to applicants at every stage of the hiring process.
Rejection letter for applicants who applied but will not be moving forward
These messages need not be long or overly explanatory. Let them know you are moving forward with other candidates and encourage them to keep up with your future open roles.
***
Hi [APPLICANT NAME],
Thanks for your interest in the [TITLE] position at [ORGANIZATION]. Upon careful review of your application materials, we have decided to move forward with other candidates who we feel have the specific skills and experience we are looking for. We hope you'll keep us in mind if you're looking for new opportunities in the future: [YOUR CAREER PAGE OR IDEALIST ORGANIZATION PAGE]. 
Thanks again, and [I/WE] wish you all the best.
[YOUR NAME or TEAM NAME]
***
You may also want to mention how many other applicants applied, if it's a big number; sometimes that total can allow seekers to understand the competition for a role. 
Additionally, you could offer your social channels as another way for them to keep up with your organization's work and opportunities.
Rejection letter for interviewed candidates who will not be moving forward
Depending on your interview process, you may meet a candidate once or speak to them multiple times. You may want to call and personally share the news, but an email is also acceptable.
***
Hi [CANDIDATE NAME],
Thank you again for taking the time to meet with us recently. While we thought you had a strong background, we have decided to move forward with other candidates who we feel are a better fit for this particular opportunity.
I'm sorry we won't be moving forward with your candidacy, but I encourage you to keep an eye out for other opportunities that may be a better fit.
Thanks again, and I wish you all the best.
Regards,
[YOUR NAME]
***
We urge you to be careful with your wording about why a candidate did not get the role. If you talk about "culture fit'" or being "overqualified," for example, that could be misconstrued as bias. Our suggestion is to be straightforward while not revealing every single facet of what you learned in your interviews.
Transparency and communication FTW
These rejection letter templates are not one-size-fits-all. The tone your organization uses in external communication, as well as the specifics of your search and the people you meet, will all dictate what you send via email.
Our best advice? Don't forget to send something. Being transparent and communicative with potential supporters and employees is good for your organization's employer brand, kind to others, and the right thing to do.
***
Was this article a little premature? Check out our Sample Emails to Keep Candidates Warm.